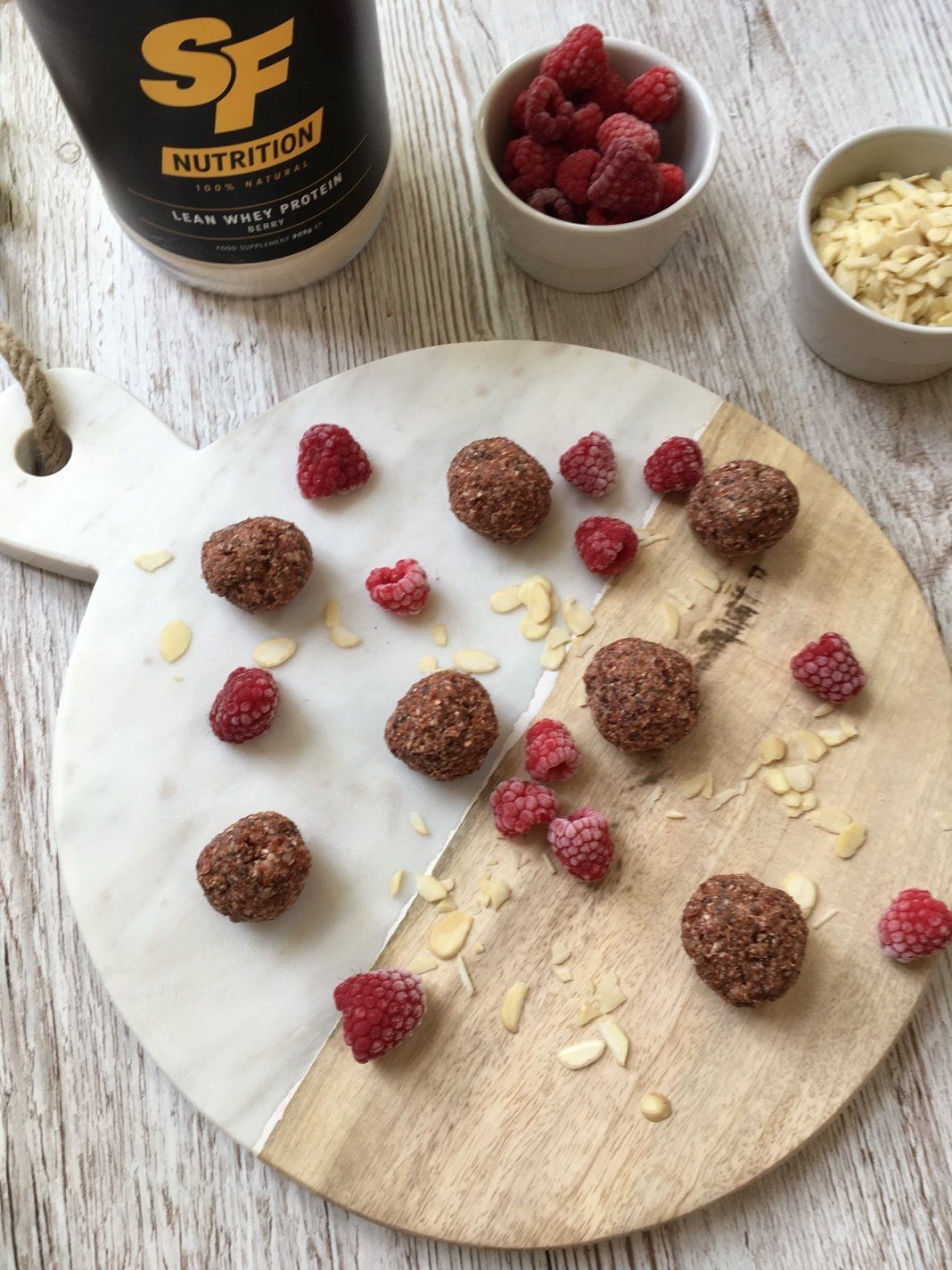 15 min 
Easy 
Serves 2
Method
Pulse the oats and dates together in a high speed blender until they resemble a fine crumb and have started to stick together.
Add the remaining ingredients and blend until they have all come together.
It should be a sticky mix.
Using clean hands and a spoon, scoop a little bit of mix and roll into a ball.
Repeat with the remaining mixture – it should make about 12-13 little balls.
Keep in an airtight container in the fridge for up to 7 days.
Don't forget to comment below if you've given these a go - we would love to hear your thoughts! Keep your energy up with our Supergreen Power Balls! 
WHAT OUR PRO TEAM SAYS:
"Put down the medicine ball and pick up some berry and almond protein balls. Make them at the weekend and stay stoked up this summer with healthy protein packed snacks. Thanks for the recipe Fran!"