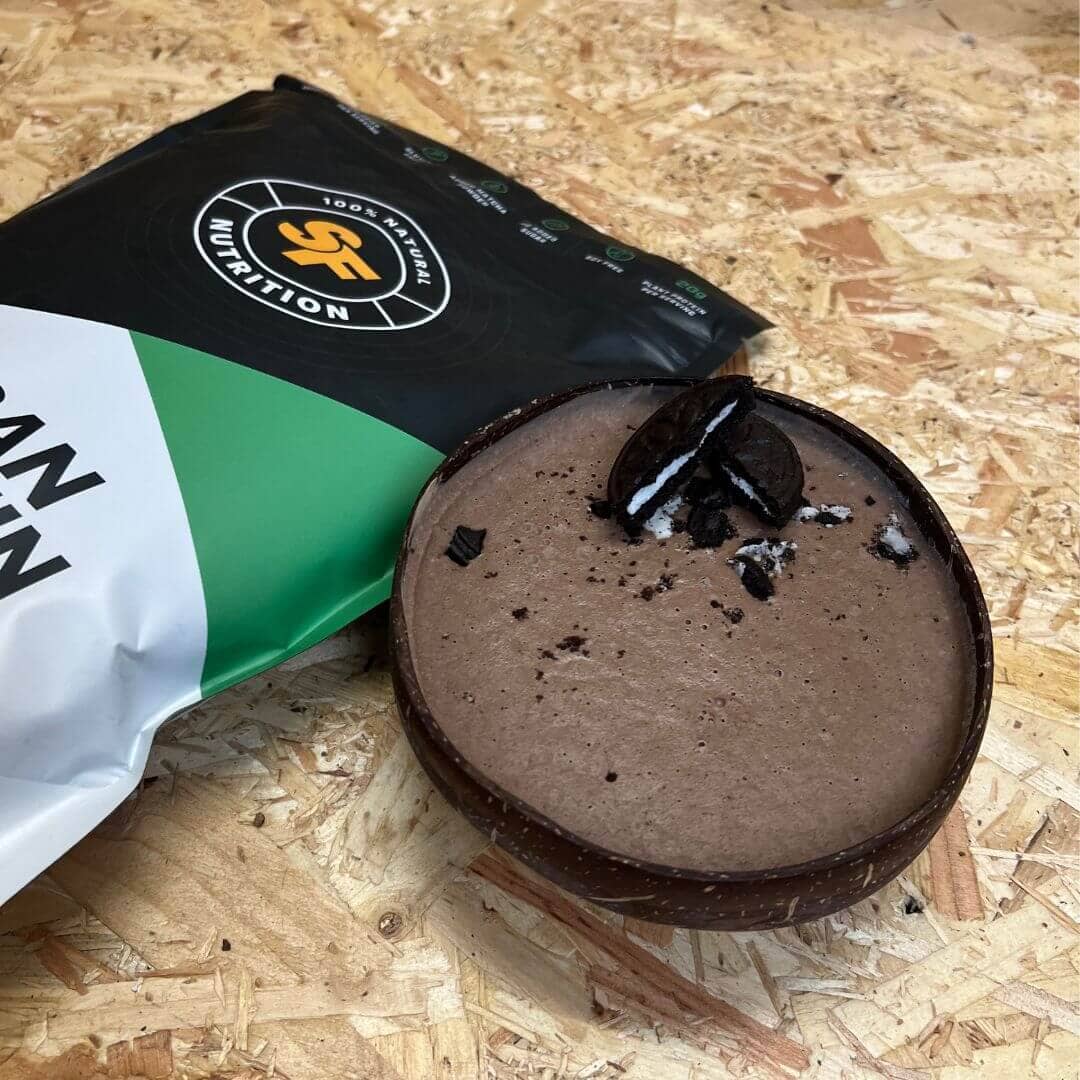 Takes: 10 mins (plus extra to freeze)
Difficulty: Easy 
Serving: 1
Ingredients
6 Oreos
250g Greek Yogurt
Splash of milk
Blend all of the ingredients above until smooth. Add milk to loosen the mixture if it is not mixing.

Pour into your container and freeze for at least 3 hours - serve up with some extra cookies and enjoy!
Give some more of our recipes a try!
WHAT OUR PRO TEAM SAYS:
"We're manifesting sunnier days with this Cookies and Cream Protein ice cream - with 21g of protein per serving! Sprinkle with extra cookies for a proper treat."
Our Products are 100% natural and manufactured in the UK. You can rest assured there is no nonsense or nasties in any of our products, especially in this recipe.