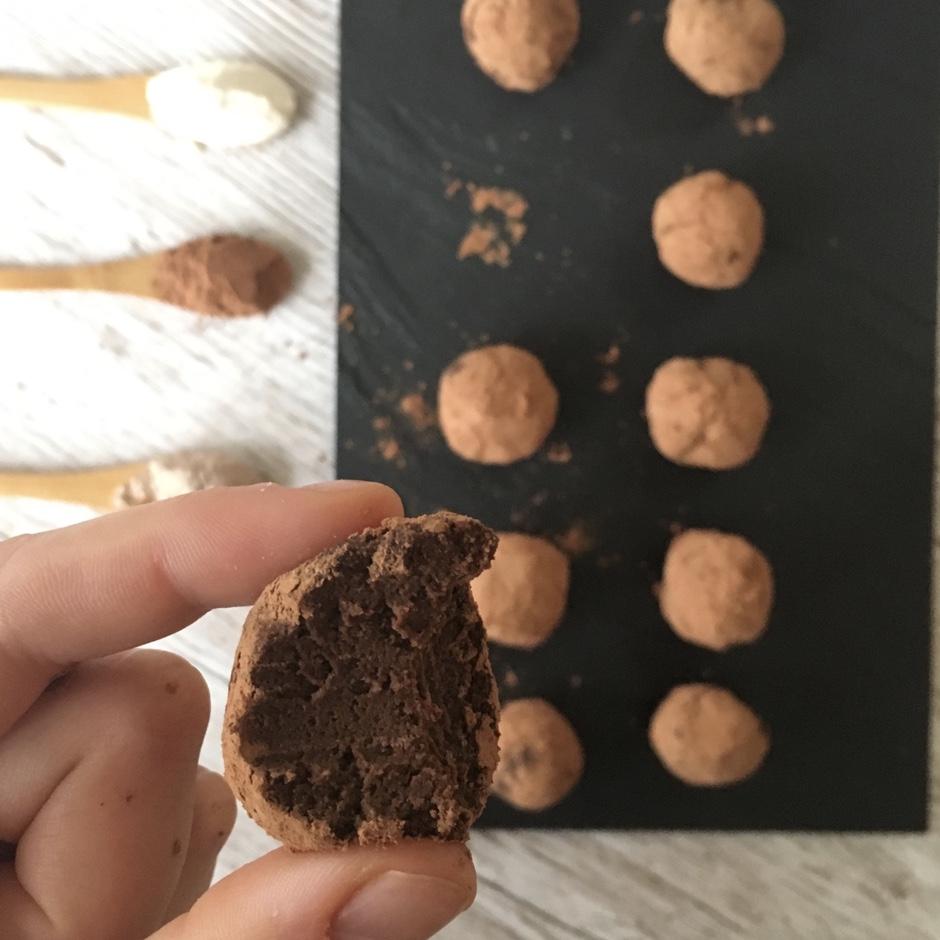 15 min 
Easy 
Serves 2
Ingredients
175g Mashed Avocado (about 2 Avocados)
2 Scoops

 

SFN Chocolate Vegan Protein
2 Tbsp Cacao Powder
2 Tbsp Maple Syrup
Pinch Salt
Optional: 1 tsp Maca Powder
Cacao Powder for dusting 
Method
Blend the mashed avocado, protein powder, cacao powder, maple syrup, salt and

 

Maca powder

 

in a food processor until it comes together in a smooth but firm dough.
You want the mixture to be slightly sticky but also firm and holds together.
Using a teaspoon take a little bit of the mixture at a time and roll into a ball. I find it easier if you dip the spoons in a mug of boiling water before spooning the mixture out as it makes it a lot easier and doesn't stick to everything.
Place the balls in the fridge for a couple of hours for firm up before rolling in cacao powder for that extra dark chocolateyness.
Keep in the fridge in a air tight container for a week – best served at room temperature so remove from the fridge about 30 mins before eating.
WHAT OUR PRO TEAM SAYS:
"I don't know about you but I always find that after dinner I want something sweet, not necessarily a full on dessert but something to keep the taste buds entertained. Or a bite-sized treat to have on the go or with an afternoon cup of tea. These little chocolate truffles are the perfect afternoon high protein snack or post dinner truffle to satisfy the sweet cravings. 
They are completely vegan and are only made with 5 ingredients and a super special secret hidden ingredient… Avocado! The avocado gives the truffles the smooth, silky texture that is typical of a truffle but without the dairy. This makes them light, airy and suitable for everyone.  They are super easy to make as it is all in one mixer and take about 10mins to pull together."