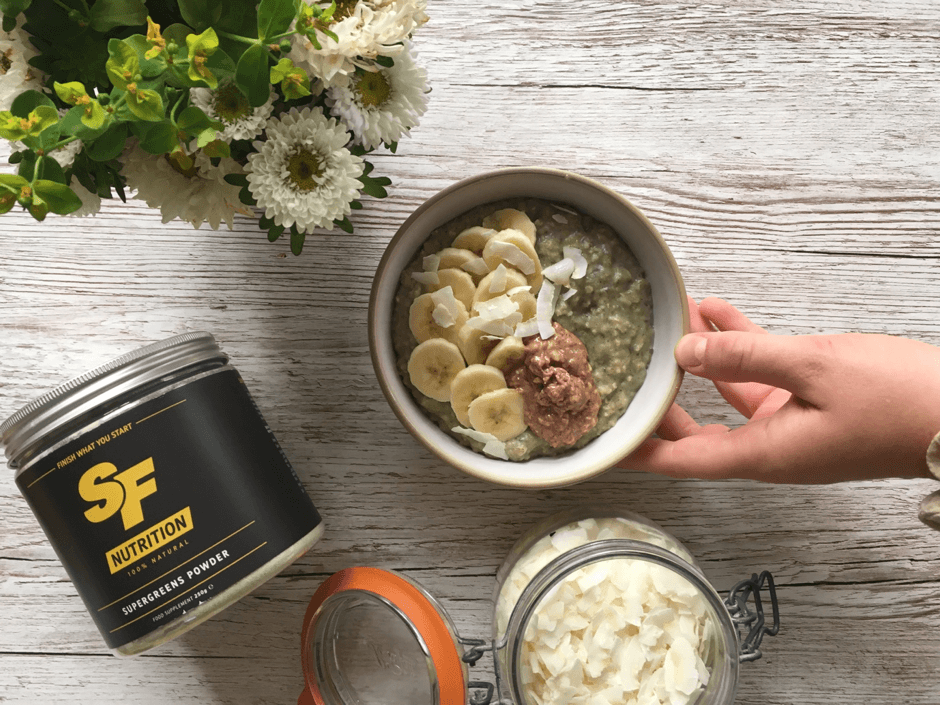 15 min 
Easy 
Serves 2
Method
Start by adding your oats and milk into a saucepan and simmer gently over a medium heat stirring occasionally.
Once the oats have been cooking for a couple of mins add in half the banana mashed up, the chia seeds, cinnamon, super greens and protein powder.
Stir all the ingredients together and continue cooking gently, being careful to not let the oats boil, for a further 7-8 mins.
Once the porridge has thickened up to the consistency you desire, remove from the heat and serve into a bowl.
Top with the remaining banana sliced up, and some maple syrup.
Go on, give it a go if you haven't already! Don't forget to leave your comments!
WHAT OUR PRO TEAM SAYS:
"This concoction that Fran has created is made up of our super greens powder and vanilla whey protein, making it the perfect post workout warming breakfast and to help get you through the pre-winter sniffles!"