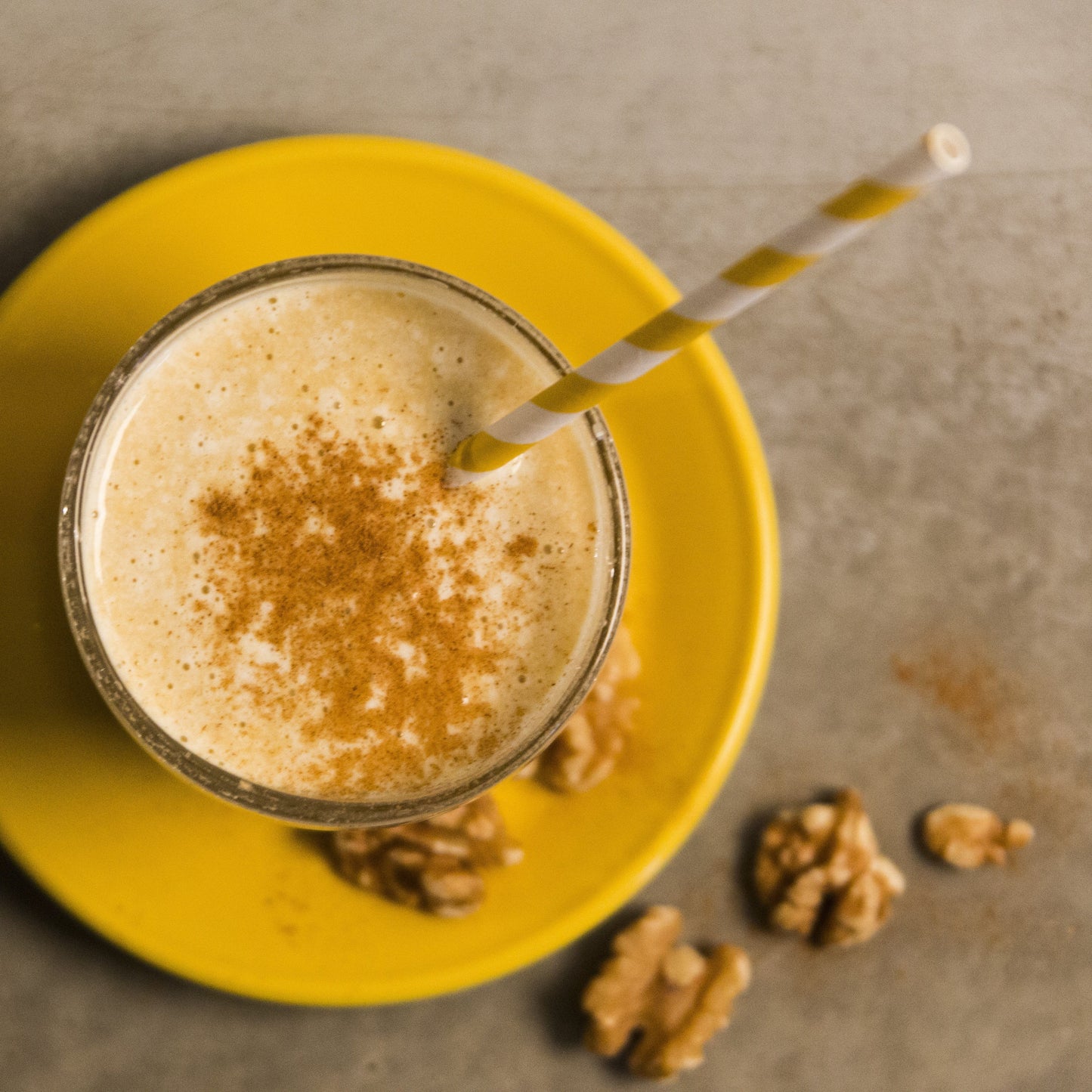 15 min 
Easy 
Serves 2
Method
Throw all the ingredients into your blender of choice, and pulse until smooth. Once ready, pour into your glass and fuel yourself naturally (or with our natural protein shake!).

If you enjoyed this recipe don't forget to leave a comment! We can't wait to hear your thoughts on this natural protein shake recipe! If you're like us and always looking for other recipe's to try, give our 'Ice, Ice Baby' a go!
WHAT OUR PRO TEAM SAYS:
"Replenish and supercharge your recovery after those gruelling sessions with this utterly delicious and 100% natural protein shake, Pumpin' Vanilla!
All of our products are 100% natural, damn tasty, and responsibly sourced & manufactured in the UK. You can rest assured there is no nonsense or nasties in any of our products or natural protein shake recipes."