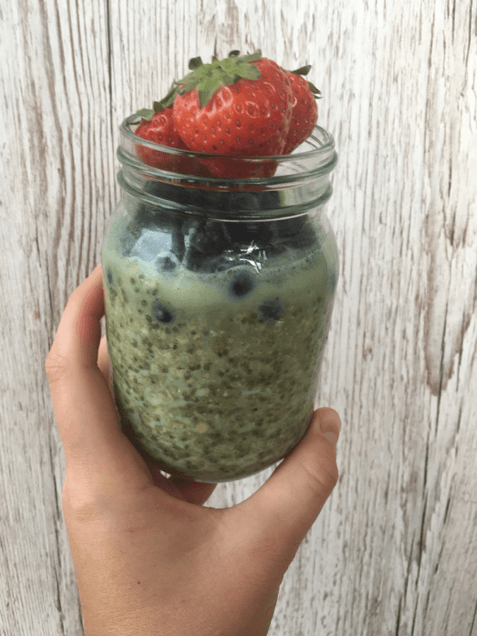 15 min 
Easy 
Serves 1
Method
Mix all the ingredients together in a Tupperware or mason jar until they are all combined.
Cover with a lid and place in the fridge overnight.
In the morning top with your favourite fruit and get on the road!
WHAT OUR PRO TEAM SAYS:
"Fran's back at it again, delivering you a recipe that is perfect for those early mornings and busy starts! Prepared the night before they are perfect for just grabbing on the go and munching on the train/bus/walk to work."