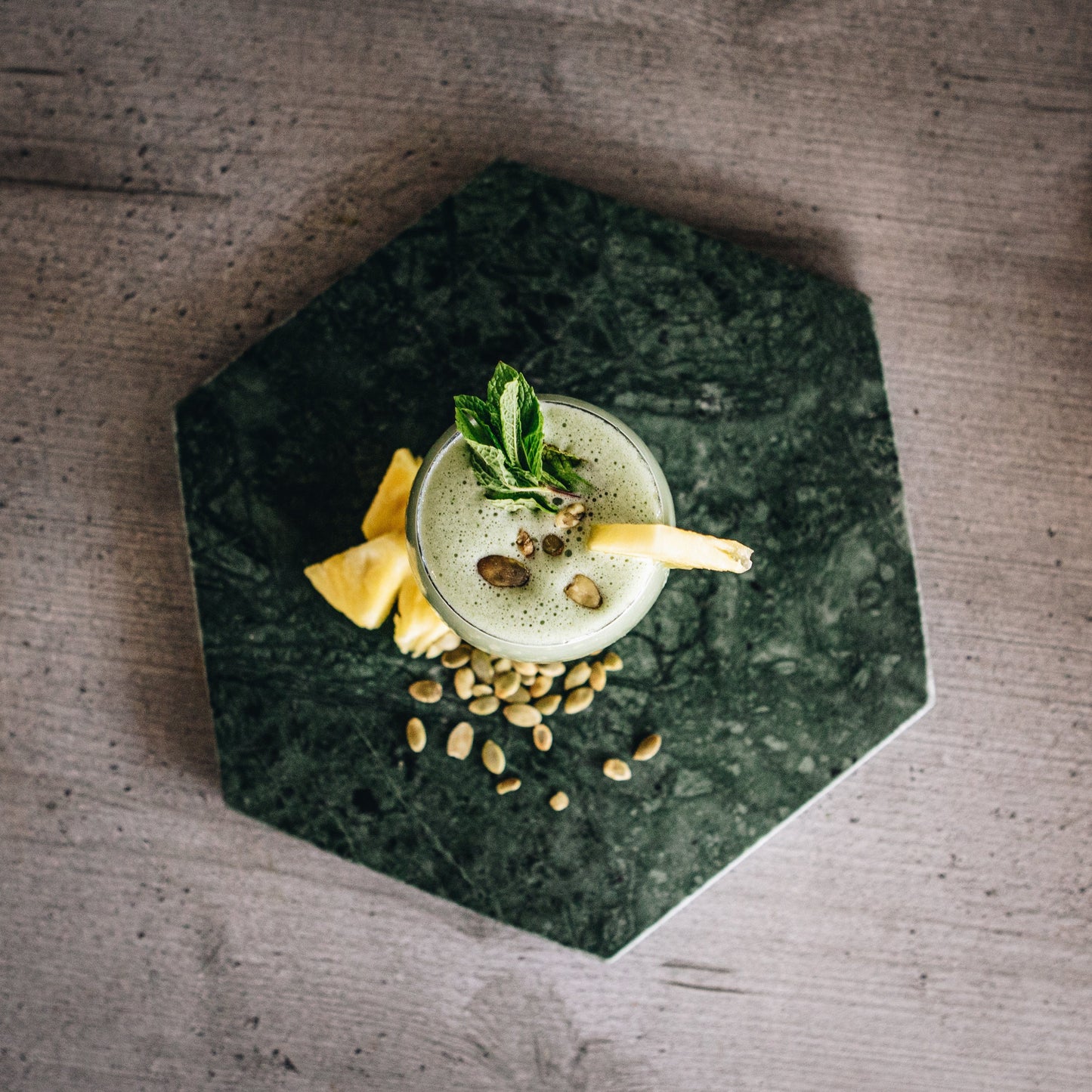 5 min 
Easy 
Serves 1
Ingredients
Kale x 1 small handful

Pineapple x 100g

Spinach x 1 small handful

SF Supergreens powder ½ tsp

Mint leaves x small pinch

Coconut Water x 350ml

 Blend with ice
Method
Pop all the ingredients in a blender
Away you go
Grab some of our Whey and Vegan protein to pop into the shakes
WHAT OUR PRO TEAM SAYS:
"During this unprecedented time, ensuring that you are getting all the essential nutrients, vitamins and quality ingredients to your diet is crucial for wellbeing.
curated by the team at Starks Fitness to work around the busy schedules and tired bodies. Considering what consists in "nutritionally balanced" meals, these have been designed to cover nutritional needs."