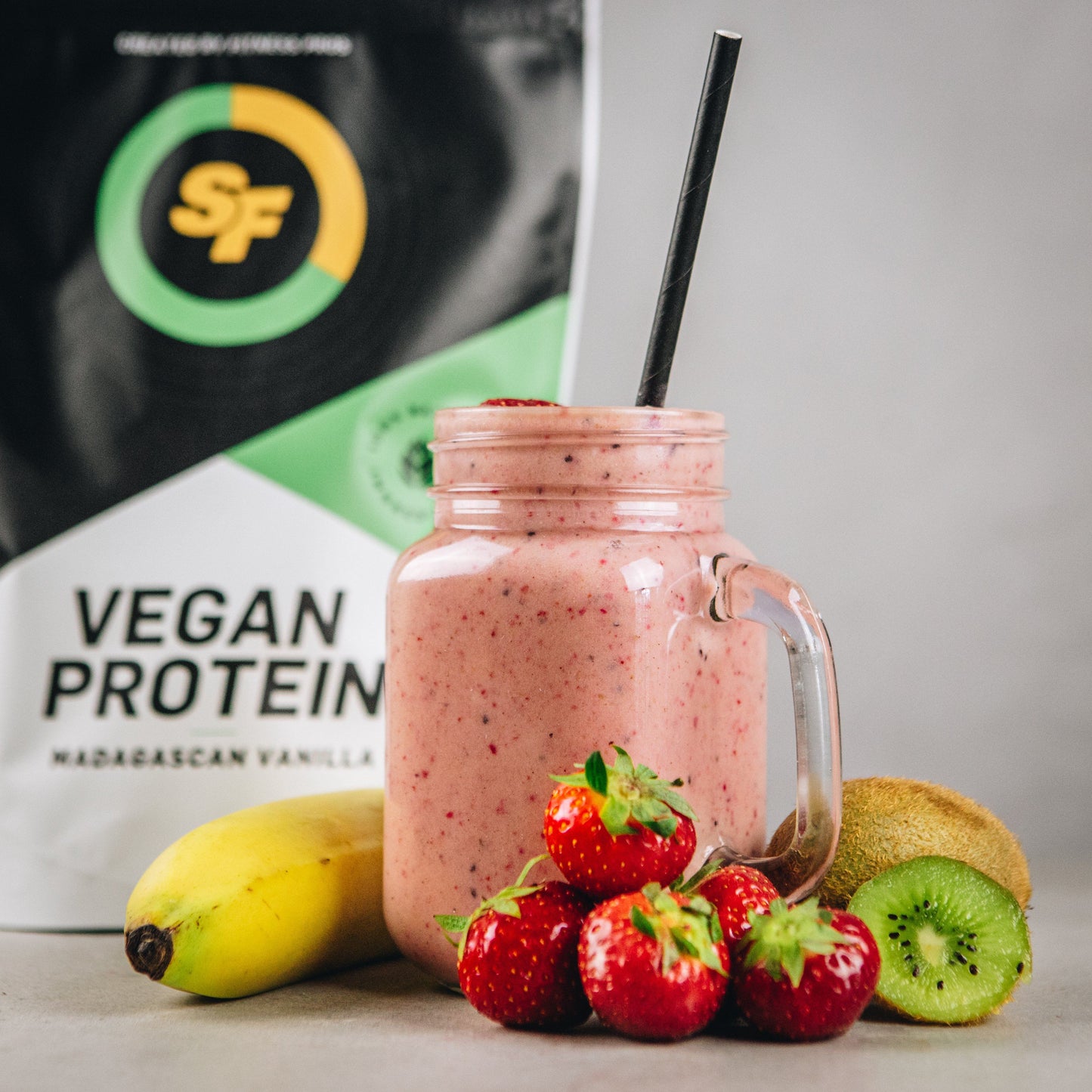 10 mins 
Easy 
Serves 1
Add the fruit to your blender.

Add the milk to your mixture along with the Protein Powder.

BLEND! POUR! ENJOY!
WHAT OUR PRO TEAM SAYS:
"We love a fruity smoothie, it's the perfect way to get a whole bunch of great vitamins and nutrients"
Our Products are 100% natural and manufactured in the UK. You can rest assured there is no nonsense or nasties in any of our products, especially in this delicious hot chocolate!"