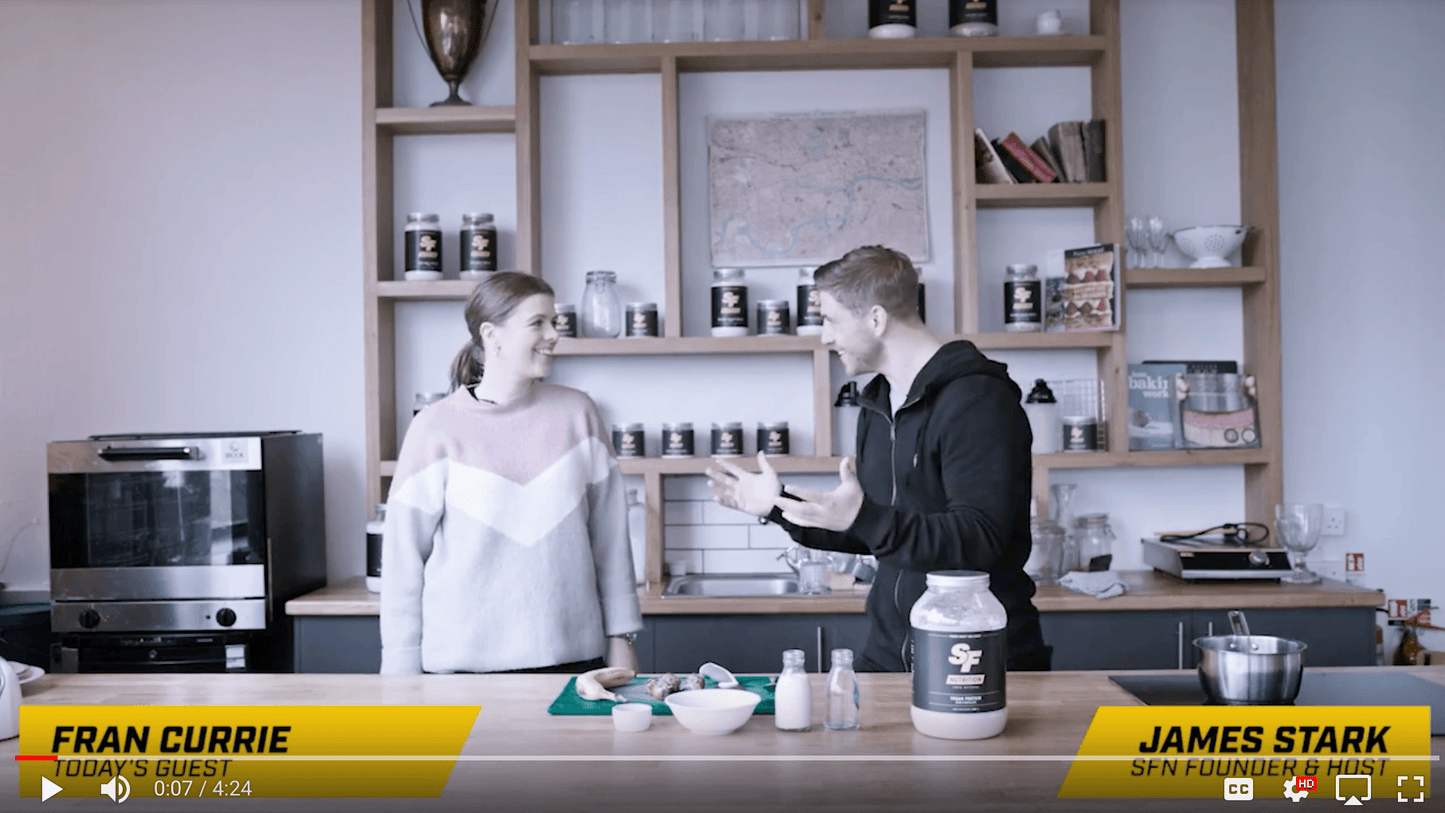 Who? 

Where? 
Bakesmiths, Bristol
Fran's back again with a chocolate protein porridge recipe, but this time she's pimping out your porridge. This chocolate porridge recipe is ideal for those cold winter days where you wake up seriously lacking energy.
Grab yourself some:
Almond milk,
Oats,
Cinnamon (for extra flavour!),
A handful of strawberries and a banana for toppings!
Method:
Pour the oats into a hot saucepan, add in the almond milk and stir immediately. You can also add water later if the consistency is too thick.
You can use absolutely any milk you can think of, but Fran loves Almond milk because of its nutty taste. She also thinks that Oat milk works quite well with this recipe too.
Fran's Protein Tips:
You can add as many scoops of protein as you want too but Fran uses one full scoop. Tip: make sure you add the protein at the end of the cooking because it can turn the mixture lumpy. Sprinkle your cinnamon in and give it all a good mix.
 Finally, chop up your toppings and carefully place them in a pretty pattern so you can take an Instagram-worthy picture. Just kidding - chuck them on and dig in!
Bon appetite!
Head over to our YouTube Channel to watch the full episode: