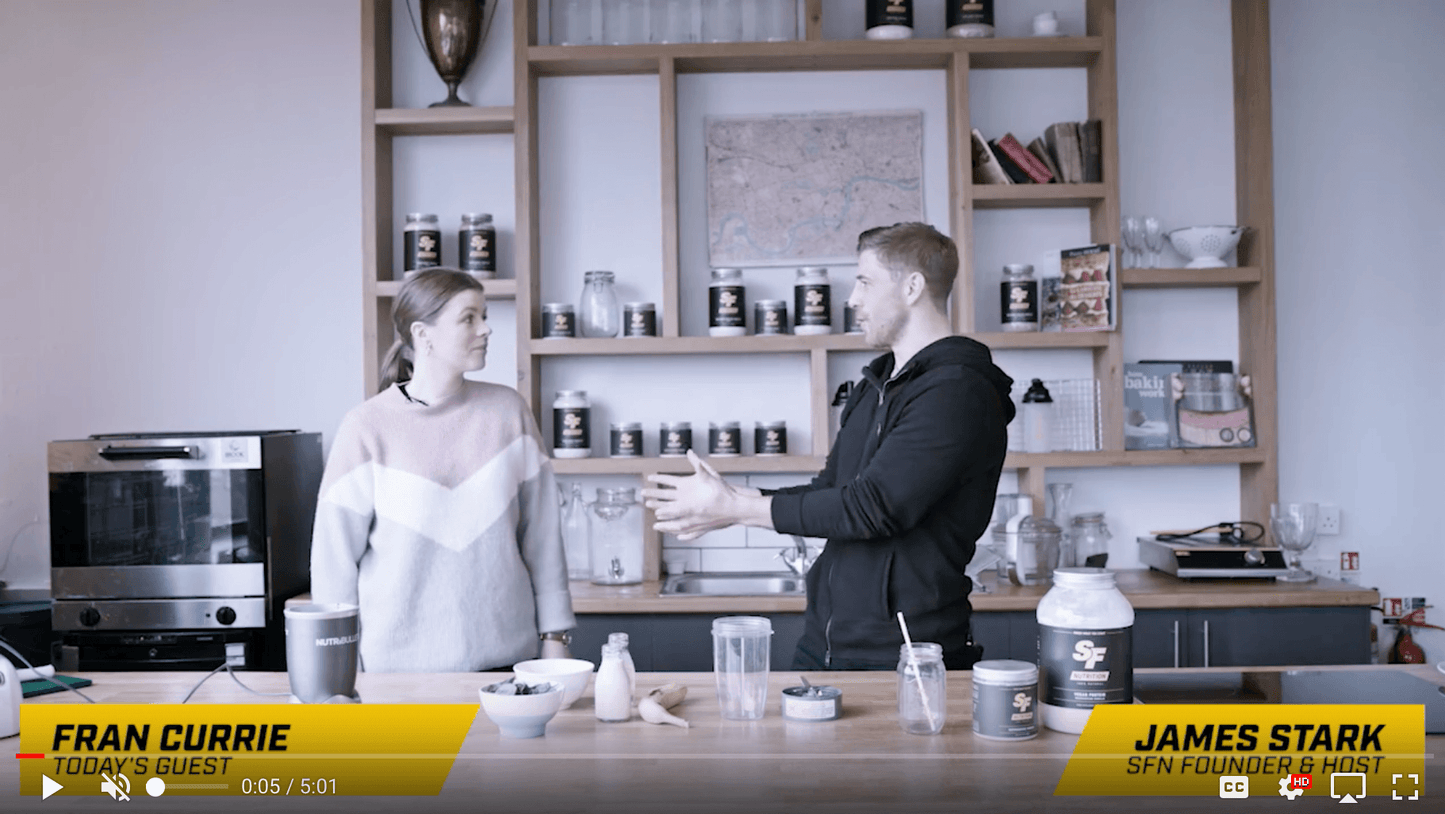 Who?
Where?
Bakesmiths, Bristol. 
Supergreen's Smoothie 
5 reasons why they're so great: 
You can have them on the go

They're a great, easy snack

They're only 300 cals

You can have them pre or post workout

They're packed full of antioxidants and micronutrients
Fran loves smoothies because they're so easy to make and you get so many nutrients from the spinach and Supergreens powder. AND it's super tasty.
Supergreens powder is one of Fran's favourite SFN products because as soon as she starts to feel ill, she'll make a Supergreens Smoothie and feel those nutrients kick in.
Check out the recipe below:
Supergreens Smoothie Ingredients:
1 scoop of Vegan Madagascan vanilla protein
10g Supergreens blend (14 superfoods) aka "vegetable powerhouse"
Handful of spinach
Large handful/80g of frozen mango
175ml of almond milk (can use any milk)
Water
1 large banana
Method:
Throw all the ingredients into the blender and mix!
You can also add in additional ingredients such as flax seeds, nuts, chia seeds, peanut butter, or more substantial milk such as whole milk if you want to make it a more substantial meal.
Head over to our YouTube Channel to watch the full episode: