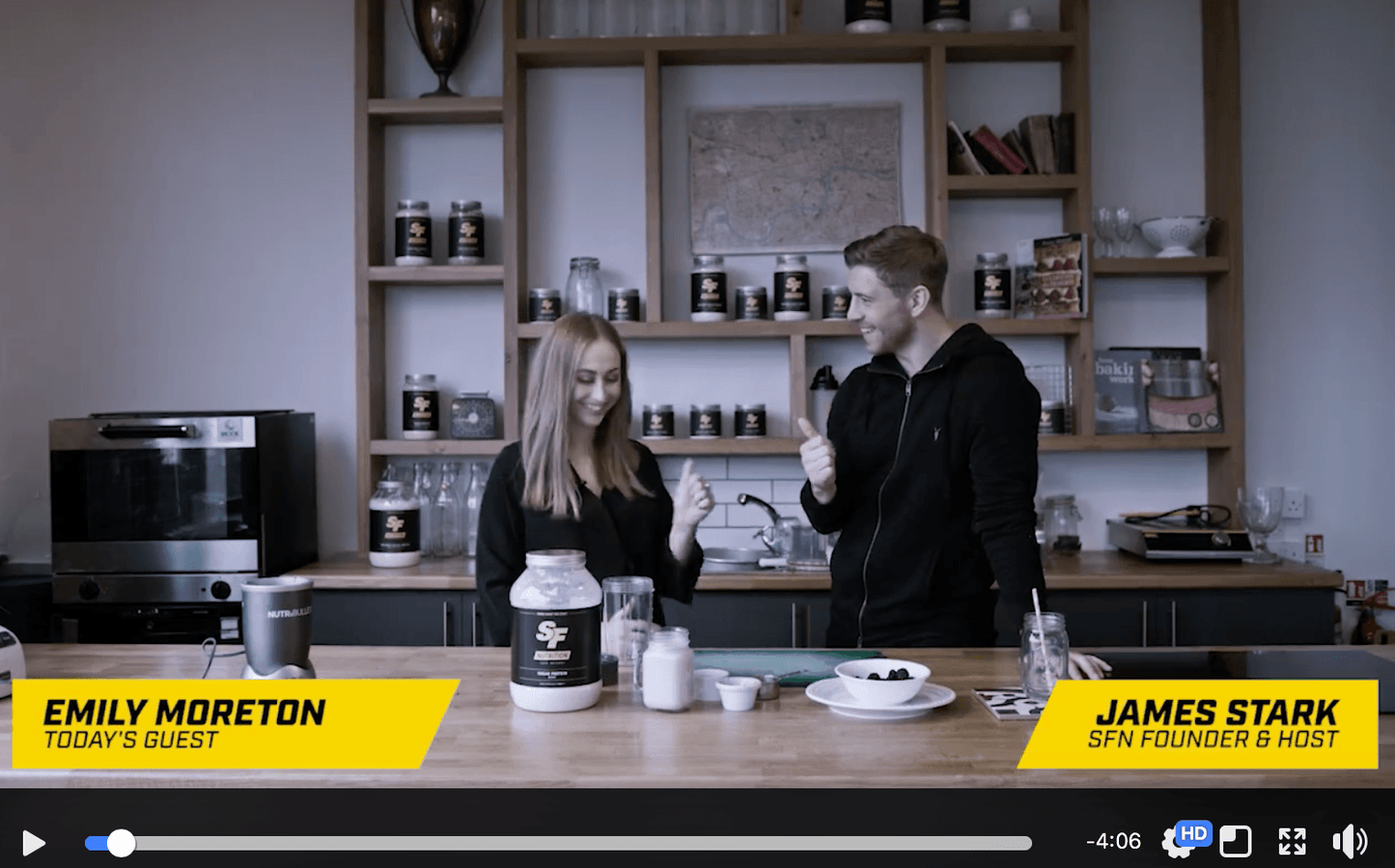 Who?
Where? 
Bakesmiths, Bristol. 

Are you black forest berry mad? This Black Forest Protein Smoothie recipe is everything a berry lover could want and more!

Protein Smoothie Ingredients:
1 scoop SFN Vegan Berry Protein 
Almond Milk
Chia seeds
Cocoa Powder
A generous mixture of frozen black forest fruits (cherries, black currents & blackberries)
Method:
Simply throw into a blender for a few seconds and you've made your protein smoothie - it's as easy as that!

This protein smoothie is a perfect post-workout or as a snack throughout the day. You can even add something like oats to use this protein smoothie as a meal replacement, as soon as the days get warmer, this would be a delicious summer breakfast protein smoothie/shake!
Watch the full episode including this protein smoothie recipe on our YouTube Channel!