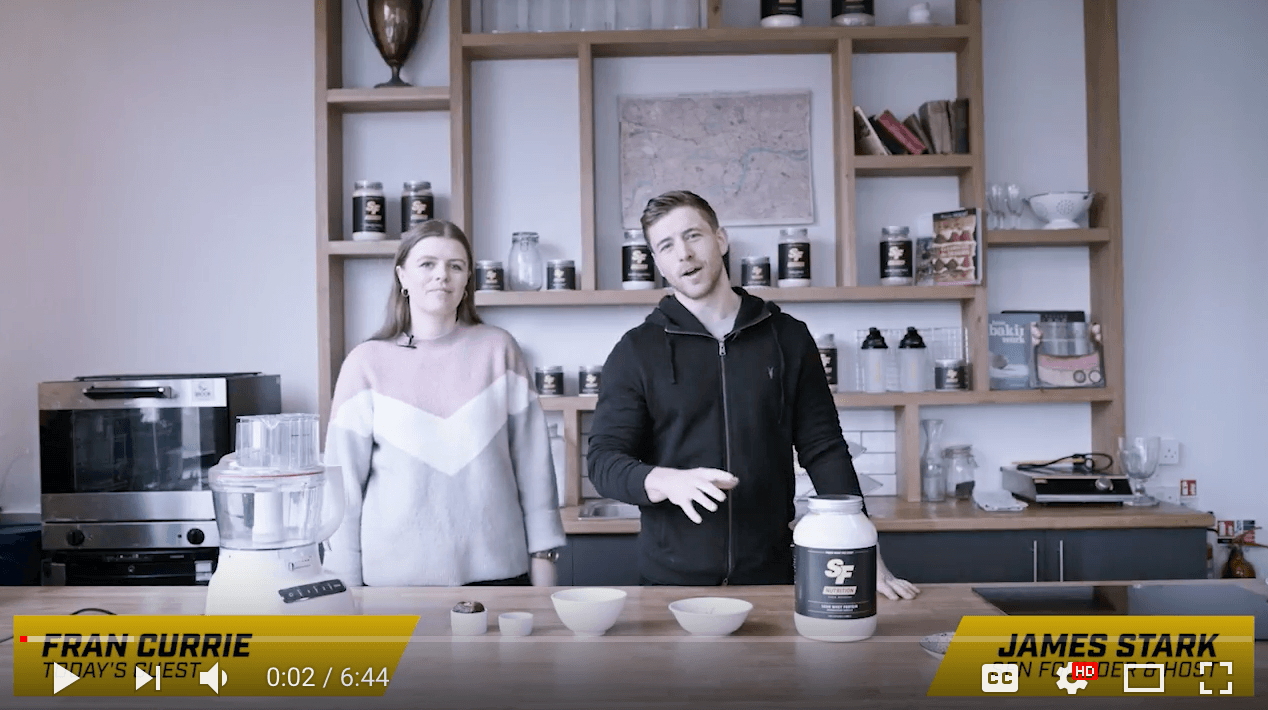 Who? 

Where?
Bakesmiths, Bristol. 
Fran Currie is one of our Foodies who always creates such tasty recipes using our protein powders. With Easter just around the corner, why not make the Easter bunny jealous with these Carrot Cake Protein Balls? They taste just like carrot cake too!
Here's what you'll need:
Medjool dates (stoned)
Cinnamon
Ginger
All spice
Oats
Medium carrot
2 scoops of SFN Vanilla protein (any)
Method:
This recipe is SO easy to make and ideal for those 3pm snack cravings at work. It's pretty simple, grate your carrot then throw all the ingredients into a food processor until slightly sticky. If your mixture isn't sticky enough, you can add a dash of water then mix again.
Once ready, roll the mixture into balls and there you have your Bugs Bunny Carrot Cake Balls! Keep them in the fridge for a week or you can even freeze them for longer.
Thanks so much for these Fran!
Watch the full episode on our YouTube Channel below.