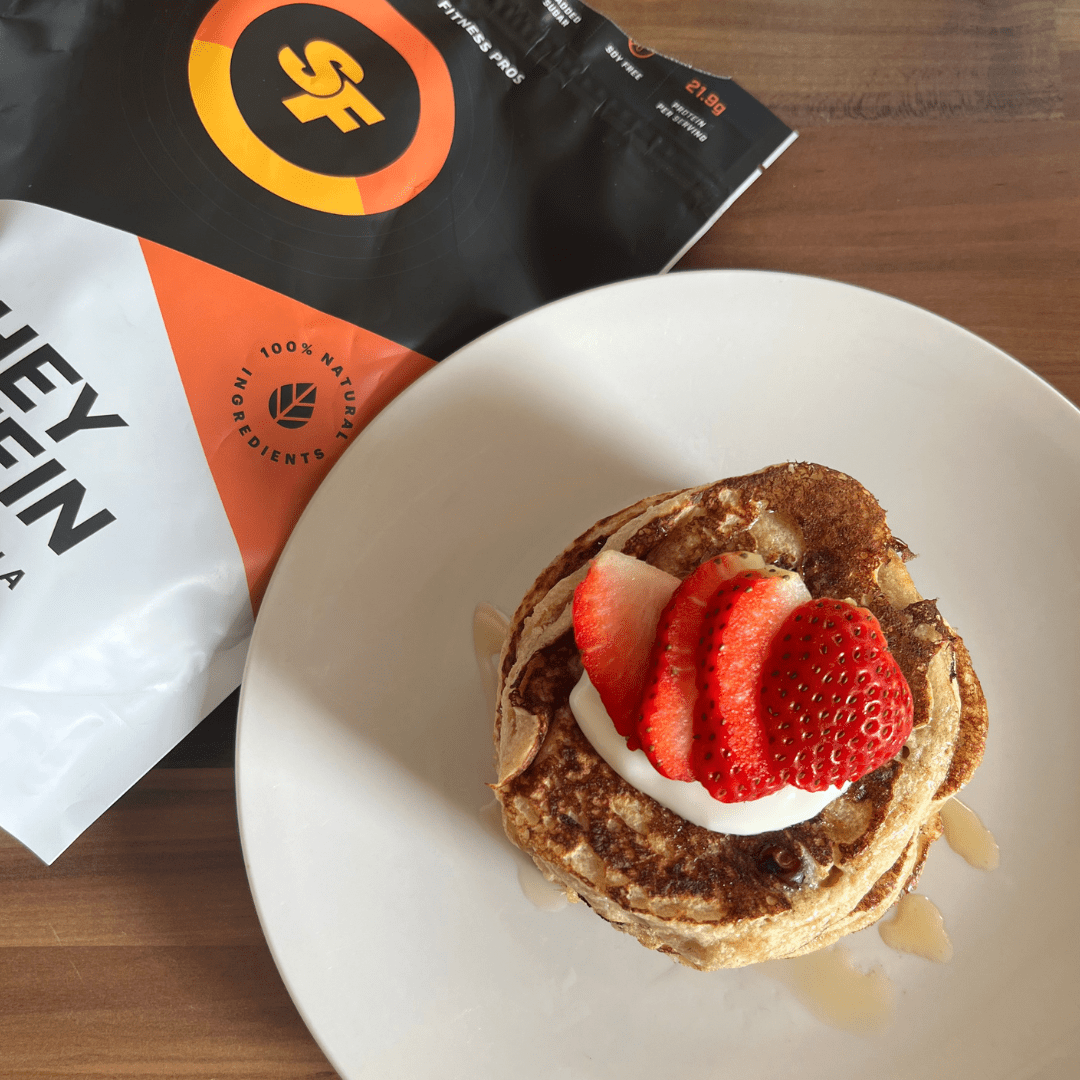 Takes: 20 mins 
Difficulty: Easy 
Serving: 1 (Makes 4 pancakes)
Ingredients
1 Ripe Banana
50g Rolled Oats
1tsp Baking Powder
2tbsp Greek Yogurt
Handful Frozen Blueberries
1tsp Honey (optional)
Blend the oats into a fine flour, and add to a bowl with your protein and baking powder.

Blend your banana and yogurt together to form a smooth paste. Stir this into your dry ingredients and blueberries to make your batter. If you find it to be too thick, stir in a splash of milk.

Heat some coconut oil or butter in a frying pan, once melted add your batter. Cook for 2 mins on each side or until lightly browned.

Stack them up, top with extra yogurt, honey and berries - and enjoy!
Give some more of our recipes a try!
WHAT OUR PRO TEAM SAYS:
"Perfect for pancake day - and every other day too! Adding blueberries and SFN Whey helps satisfy your sweet tooth with whole, natural ingredients"


Our Products are 100% natural and manufactured in the UK. You can rest assured there is no nonsense or nasties in any of our products, especially in this recipe.