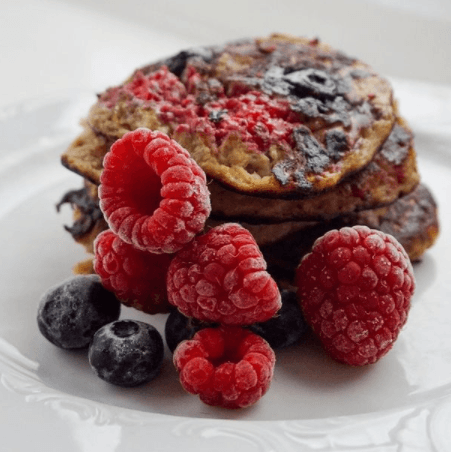 10 mins 
Easy 
Serves 1
Ingredients
1 Sliced Banana
1 Egg
1 Tbp Of Oats
5 Strawberries
5 Raspberries
Tsp Sugar
Tsp Honey
Mix your SFN Protein Powder, Egg, Oats and Banana into a bowl to create your batter.

Put a small amount of butter or oil in a pan to grease it. Use a ladle to put a suitable sized amount of batter into a pan. Cook until golden.

Top with your juice of fruit, sugar, honey or lemon!
WHAT OUR PRO TEAM SAYS:
"Protein pancakes are the perfect way to start your day, top them with fruit, yogurt, honey, bacon, there's so many different ways to top them!"
Our Products are 100% natural and manufactured in the UK. You can rest assured there is no nonsense or nasties in any of our products, especially in this delicious hot chocolate!"