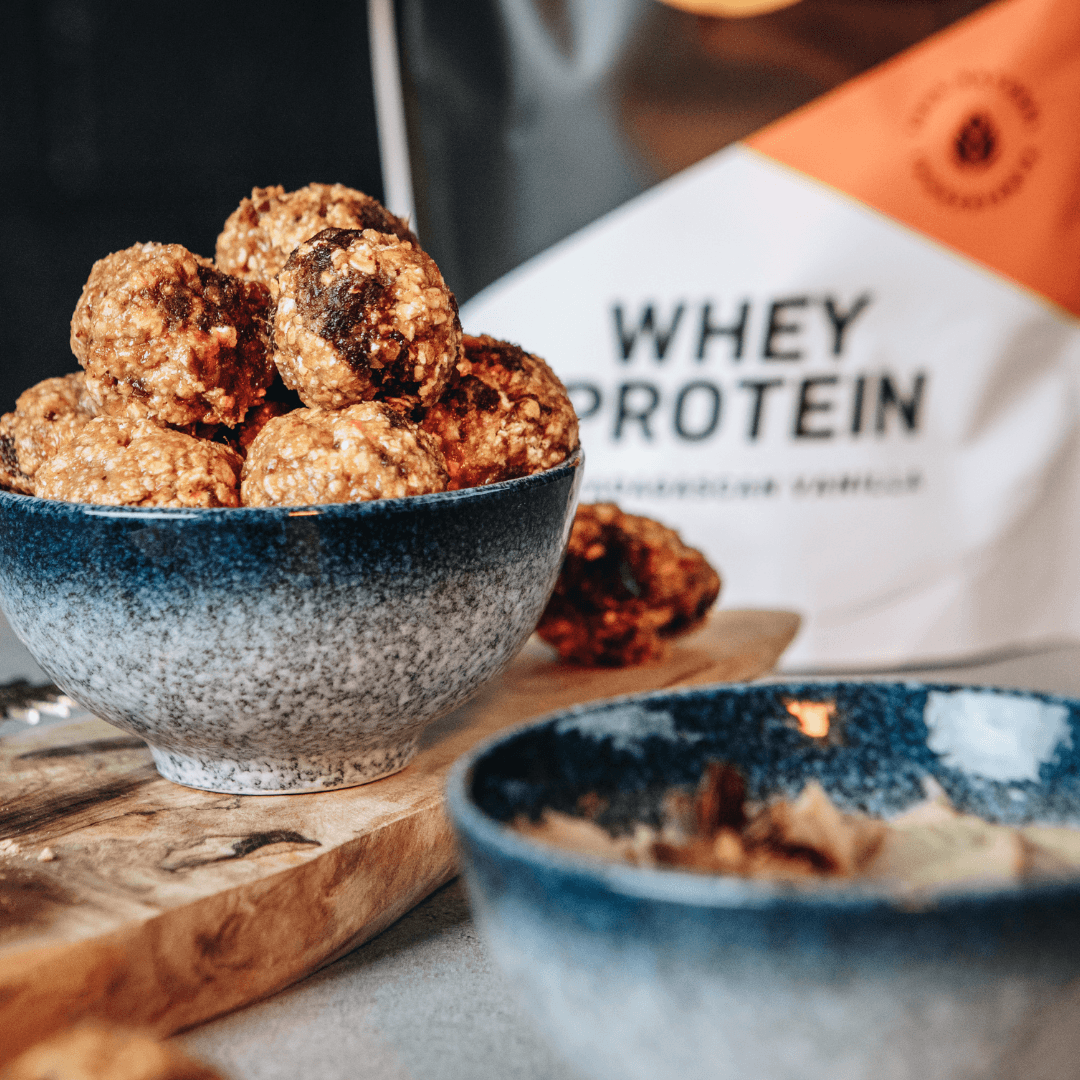 10-15 mins | Easy | Makes 16
Ingredients
50g Blended Oats

100g Grated Carrots

100g Pitted Dates, Chopped

1 Tsp of Cinnamon
Handful of Raisins
Add all of the ingredients to a bowl and stir together - the mixture is quite sticky so it needs a good stir!

Separate the mixture and roll into bitesize balls. Enjoy with a little dip of your choice!
Give some more of our recipes a try!
WHAT OUR PRO TEAM SAYS:
"If you fancy a dip for your protein bites, try mixing up either our vanilla or salted caramel protein into a paste. Alternatively, cream cheese with a squeeze of maple syrup makes for the perfect accompaniment"
Our Products are 100% natural and manufactured in the UK. You can rest assured there is no nonsense or nasties in any of our products, especially in this recipe.