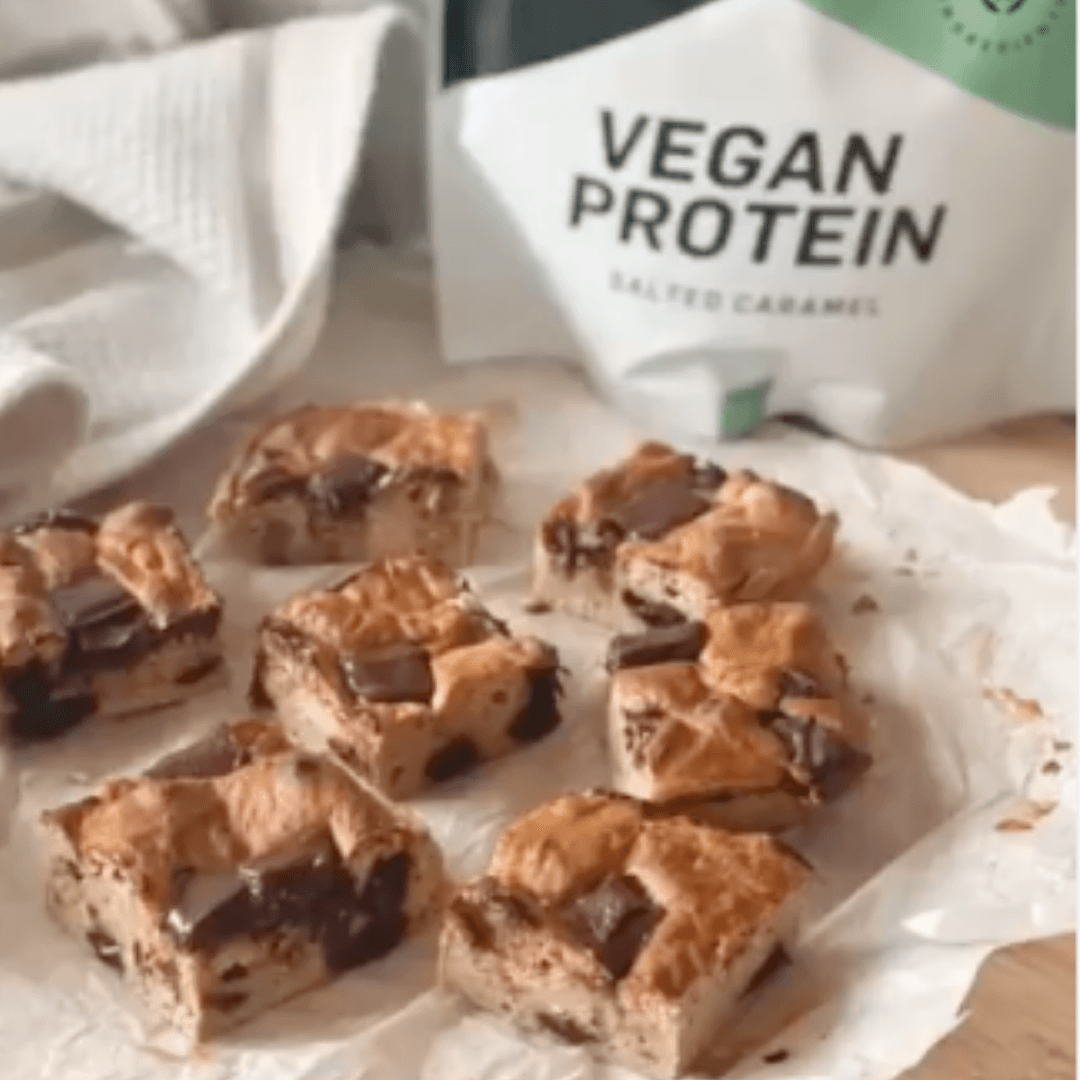 25-30 mins | Easy | Makes 9
Ingredients
100g of

 

SFN's Madagascan Vanilla Protein
80g Ground Almonds
200g Vanilla Yogurt
1tsp Baking Powder
60g Peanut Butter
2 Eggs (whisked)
30g Agave Syrup
30-50ml of Chosen Milk 
100g Dark Chocolate Chunks
20g Marshmallow 
Preheat the oven to 180°c

Put the ground almonds, protein powder, protein yoghurt, baking powder, peanut butter, whisked eggs, and agave syrup into a bowl. Mix until well combined.

Gradually add the milk and stir until a batter is formed.

Add the chocolate chunks and marshmallows to the mixture and stir.

Pour the mixture into a lined baking tray and cook in the oven for 20 minutes. Allow to cool, and then cut into bite size chunks and enjoy!
Give some more of our recipes a try!
RECIPE BY CORE TEAM MEMBERS TWO BRITS
"Our natural supplement blends are so versatile, they're perfect for adding to your protein bakes as well as your shakes!"
Our Products are 100% natural and manufactured in the UK. You can rest assured there is no nonsense or nasties in any of our products, especially in this recipe.