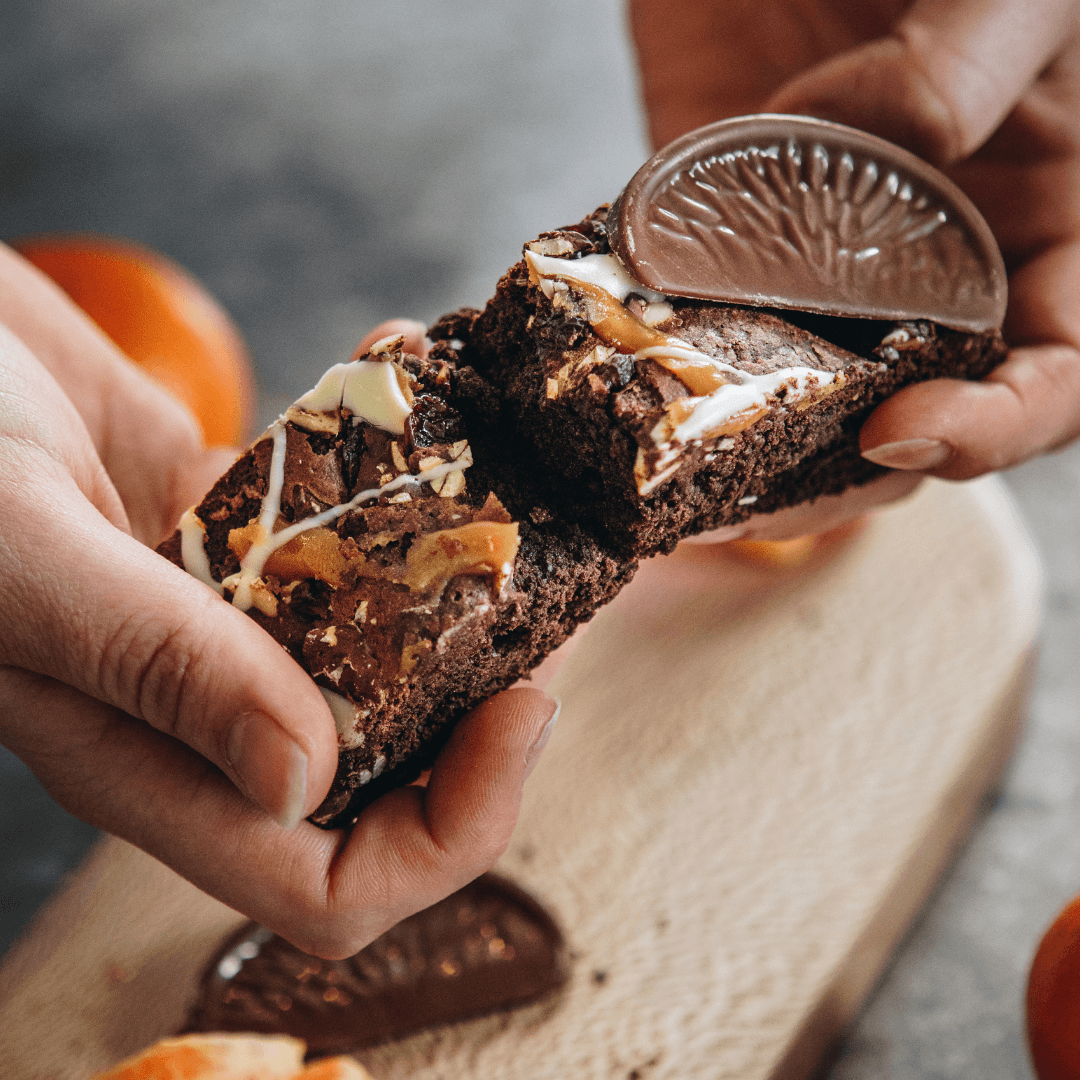 35-40 mins | Easy | Makes 9
Ingredients
1 Scoop of

 

SFN's Chocolate Orange Whey

2/3

 

Cup

 

Almond Flour

1½ Cups Dark Chocolate chips

½ Cup Coconut oil
2/3 Cup Coconut sugar
2 Eggs
Zest of 1 Orange
Cooking spray (for lining)
Chocolate Orange Slices and White Chocolate for melting (optional)
Preheat the oven to 180 degrees. Line an 8" square pan.

In a bowl, stir together the almond flour and protein powder.

Place 1 cup of the chocolate chips and the coconut oil in a bowl and until melted, taking care not to burn. Stir until smooth.

Add the coconut sugar to the chocolate mixture and stir until combined, followed by the eggs. Stir until smooth.

Fold the almond flour mixture into the chocolate mixture.

Pour the batter into the prepared pan and sprinkle the remaining chocolate chips over the top.

Bake for 25-30 minutes. Cool, then drizzle over chocolate and top with Chocolate Orange Slices, cut into squares and enjoy!
Give some more of our recipes a try!
WHAT OUR PRO TEAM SAYS:
"You have to treat yourself, so why not throw in some of our bestselling Chocolate Orange Whey and top with some Chocolate Orange slices? You won't regret it"
Our Products are 100% natural and manufactured in the UK. You can rest assured there is no nonsense or nasties in any of our products, especially in our Supergreens.