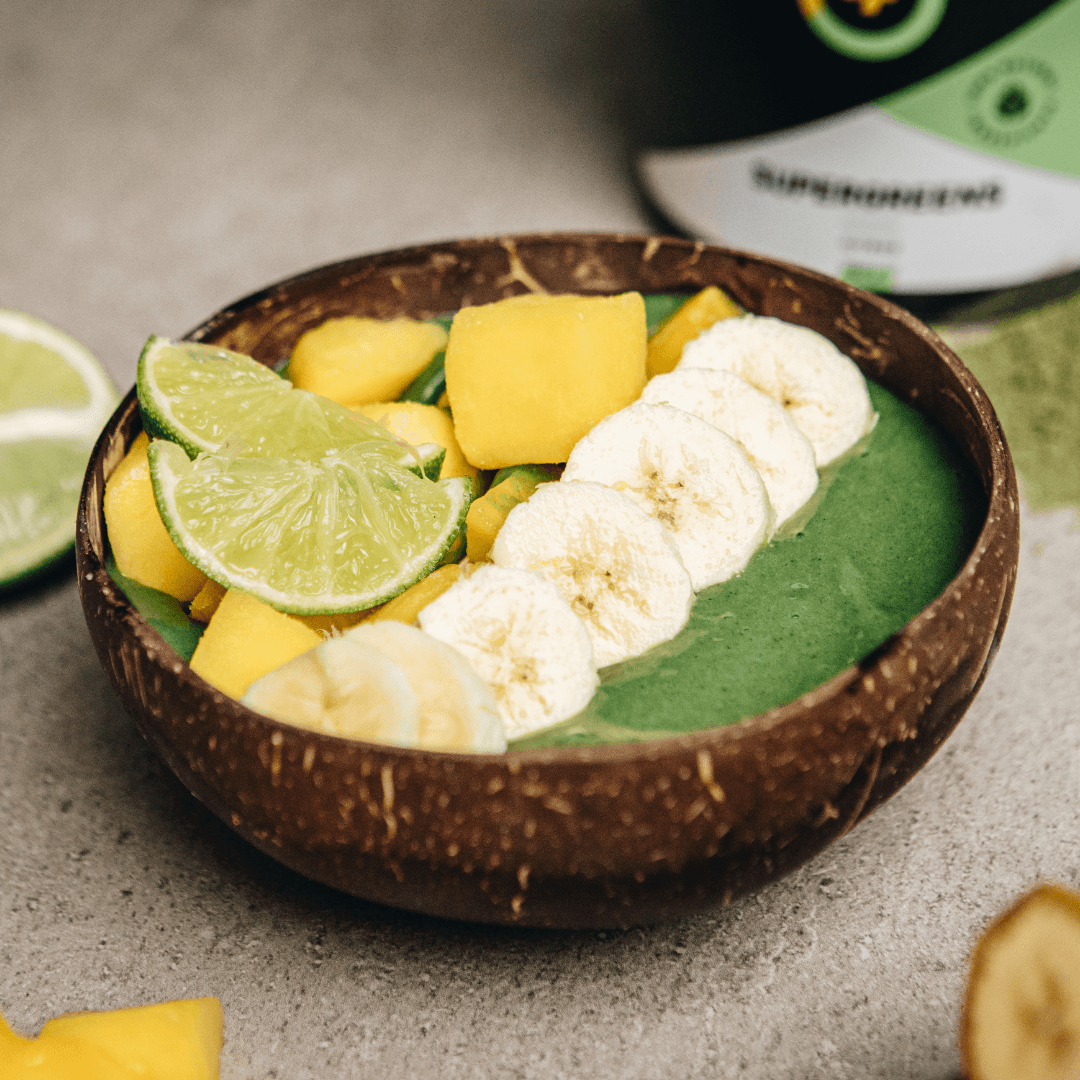 10-15 mins | Easy | Serves 1
Ingredients
1 Scoop of

 

SFN's Citrus Supergreens
1 Cup Frozen Banana

1

 C

up Frozen Mango

Splash of Orange Juice

Squeeze of lime
Fresh fruit to top (optional)
Add all of the ingredients to a blender and blend until and smooth. Add more orange juice to thin, if needed.

Pour into your bowl and top with fresh or frozen fruit. Enjoy!
Give some more of our recipes a try!
WHAT OUR PRO TEAM SAYS:
"Our Supergreens powders are packed full of thousands of vegan plant compounds, making them the perfect daily supplement to boost the intake of micronutrients and your body's PH levels."
Our Products are 100% natural and manufactured in the UK. You can rest assured there is no nonsense or nasties in any of our products, especially in our Supergreens.