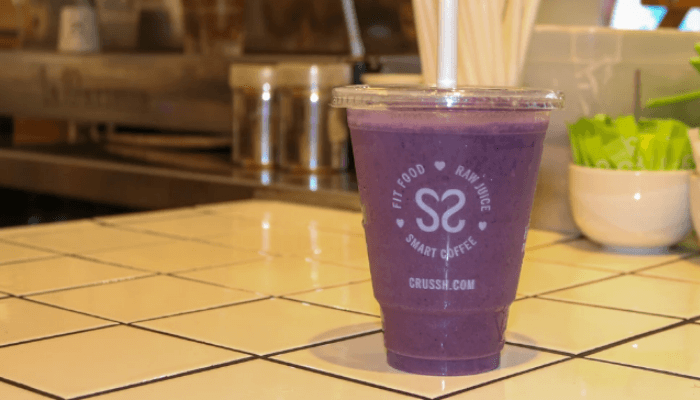 Power your way into 2020!
Protein has been an increasingly hot topic over the past few years. Not just for gym-goers, studies have found protein can keep you feeling fuller for longer making you less likely to raid the office biscuit tin during a mid-afternoon slump.
We are excited to announce the launch of their new range of freshly blended protein shakes into Crussh stores this January!
Crussh founded in 1998 in the city of London and now have 35 stores across the South East. Their mission is to improve the nation's wellbeing by offering a delicious and healthy, 45% plant-based menu.
Crussh has created four delicious flavours, with carefully crafted macros, each packing over 20g of protein at under 300 cals. Each shake is all-natural (no artificial gunk in any of the SF Nutrition protein powders), plant-based and blended freshly to order.
Decide if you are a Super Berry Warrior, Choco nutter, Incredible Bulk or Pure Protein fan below;
Super Berry Warrior
If you are a fan of the Crussh Berry Blast this one's for you;
Almond milk, vanilla plant protein, blueberries, strawberries, banana, flax seeds
Choco nutter
Go nuts for protein;
Almond milk, chocolate plant protein, banana, almond butter
Incredible Bulk
Taste-wise has been likened to a Twister ice lolly in the Crussh office, minus added sugar …
Coconut milk, vanilla plant protein, spinach, pineapple, banana, lime
Pure Protein – Chocolate or Vanilla
For those really counting their macros, this one is for you. Does what it says on the (protein) tin.
Almond milk, chocolate or vanilla plant protein
If you find yourself wondering the streets of London and feeling peckish, then run in and try one of these new protein shakes and #fuelyourself 100% naturally!
If you LOVE Crussh as much as us, and loved trying this then why not try our Mighty Mocha Protein Recipe!