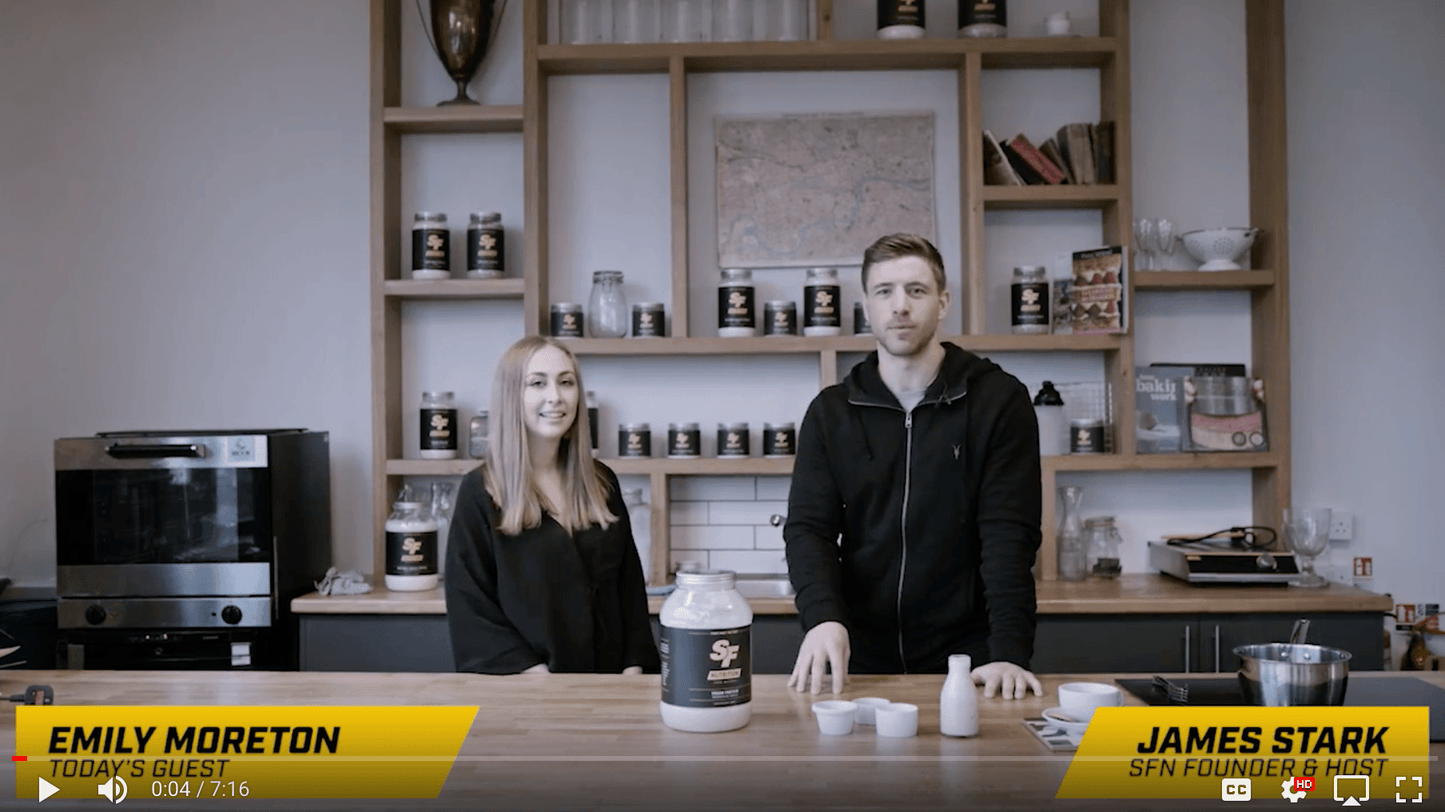 Who? 
Emily Moreton Aka Twistingmymelon. 
Where? 
Bakesmiths, Bristol. 
Who is Emily?
Emily is a food blogger on Instagram who creates lots of yummy, nutritious recipes. She started her account in January, so was short of usernames to choose from without adding lots of numbers. Her boyfriend suggested "Twisting My Melon Man" because of the Happy Mondays song. Emily liked it but took away the "man", so now she's just "twistingmymelon". Emily has won quite a few competitions on Instagram too, so it's definitely a name that stands out!
Emily and her family are massive cooks and so is her boyfriend. She's always been into cooking but has got more into nutrition and making nutritious meals within the last two years. She has been using protein in her recipes for roughly a year and she can already see how much it's benefiting her. Emily loves experimenting with different recipes, but it hasn't all been easy. She's had many fails in the past with protein pancakes and porridge, and has now found that vegan protein powder is the best for hot recipes (little tip for you guys there!). She loves being a foodie on Instagram and says it's a good way of experimenting because you get inspiration from so many other food bloggers.
In this episode, Emily and James make a healthy, alcohol-free (Sorry!), protein eggnog.  
Here's what you'll need:
Pour the milk into the saucepan, quickly add the protein and whisk until smooth. Then, simply just add all the spices into the mixture and voila!
We can't wait to make more delicious recipes with Emily on The SFN Show, so keep an eye out for them! Watch the full episode on our YouTube: