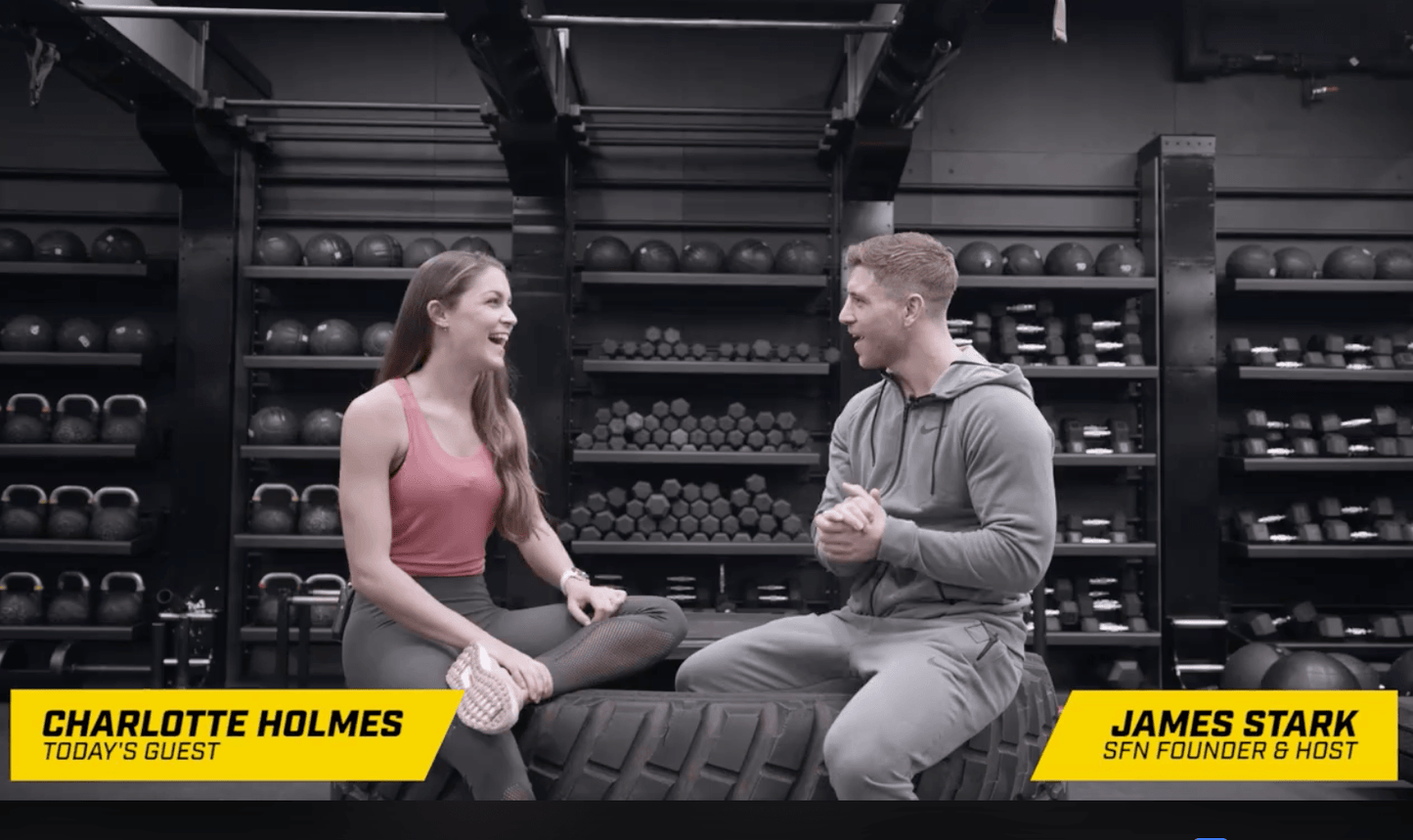 Who?
Where?
KXU, London. 
Charlotte Holmes is a personal trainer, yoga-lover, and model. She's currently on a TV Show on MTV called Ex on the Beach and Body SOS.
Body SOS:
The concept of the show is not just about body transformations but also about the mind. It's all about incorporating good nutrition and movement into the lives of these individuals so that they're happier and healthier. It's actually a really good programme to have on at this time of year because it's uplifting, positive and motivating. Catch it on MTV at 8pm on Wednesday's, FYI.
More importantly, this SFN show episode focuses on the importance of recovery. Charlotte has 4 tips and pieces of advice about recovery;
Yoga
Yoga is amazing for slowing down the mind and body as well as so many other benefits. However, you won't notice any of these benefits until they're regularly implemented into your routine, so don't expect to feel completely Zen after just one session!
Active resting between sets
Don't just sit around and wait to go again, do something! Stretch, walk around or even do some yoga! There's no point in being completely stationary.
Nutrition
Nutrition is key, but also very daunting. Go and see someone to help explain what you should be eating because it will help you so much with recovery. As well as eating the right things, make sure you're staying hydrated and getting enough sleep - your muscles need time to relax too!
Workout Anywhere
You don't have to have a gym membership to be able to work out. Just be active! Get outside and do something fun. You're going to be more willing to exercise if you enjoy it. Or do it the old-school way and pick yourself up a fitness DVD to do in the comfort of your own home!
Charlotte's Tips
We also asked Charlotte for one piece of advice to help you guys and she suggests to make sure that your goals are realistic. In other words, don't expect a 6-pack in 2 weeks and then give up because it hasn't happened.
It was such a pleasure having Charlotte on the show, keep an eye out for her workouts!
Watch the full episode on our YouTube Channel