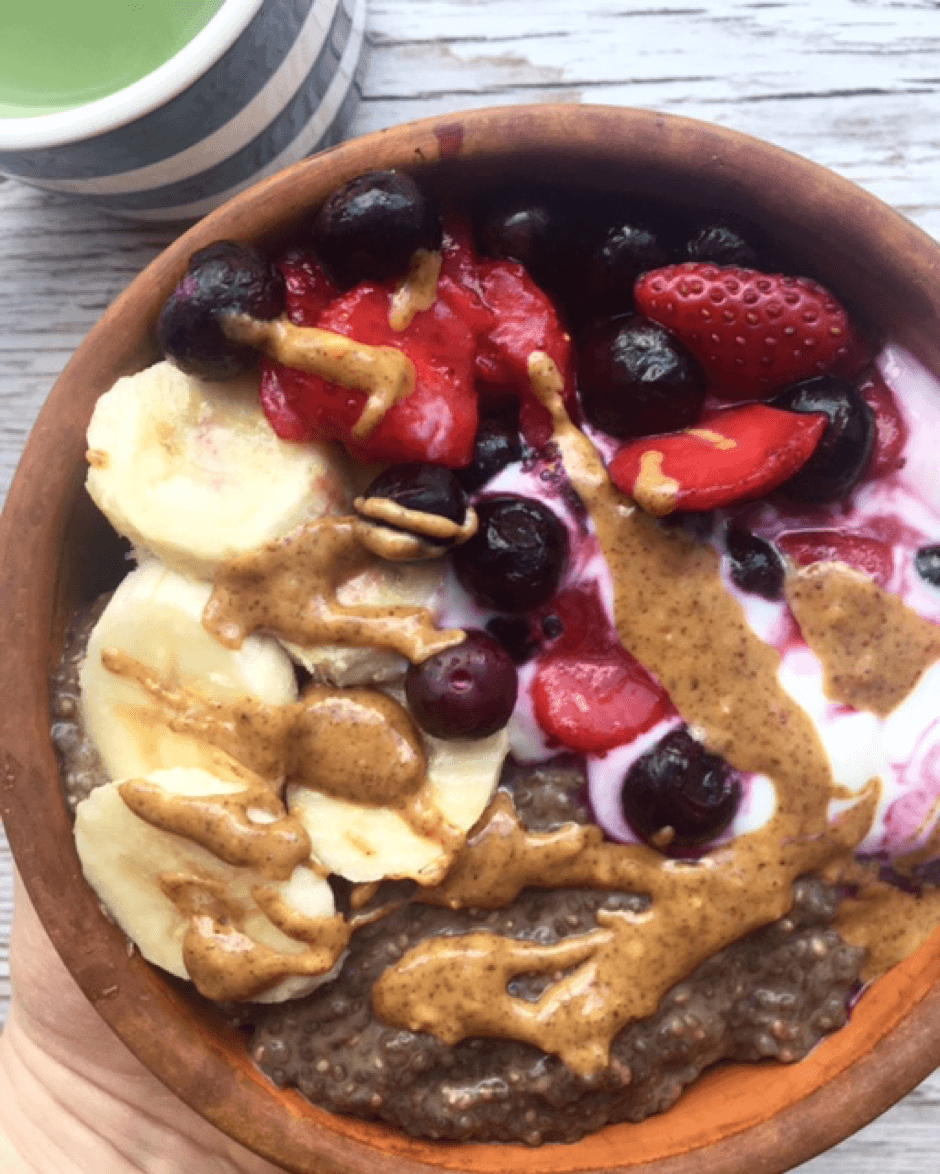 15 min 
Easy 
Serves 2
Ingredients
3 tbsp Chia Seeds

1 Scoop

 

SFN Choc Protein

1 tsp Cinnamon

100ml Milk/Water

Berries

Banana

Yoghurt

Peanut Butter
Method
Mix together the chia seeds, protein powder, cinnamon and milk or water in a bowl and leave in the fridge for about 30 mins to set.

Add your chia pudding and other breakfast ingredients into a bowl – granola, fruit, berries, yoghurt and nut butter all work really well.
Fran x
WHAT OUR PRO TEAM SAYS:
"This is the kind of breakfast that will make you feel great, keep you full for ages and is totally Instagram worthy!"