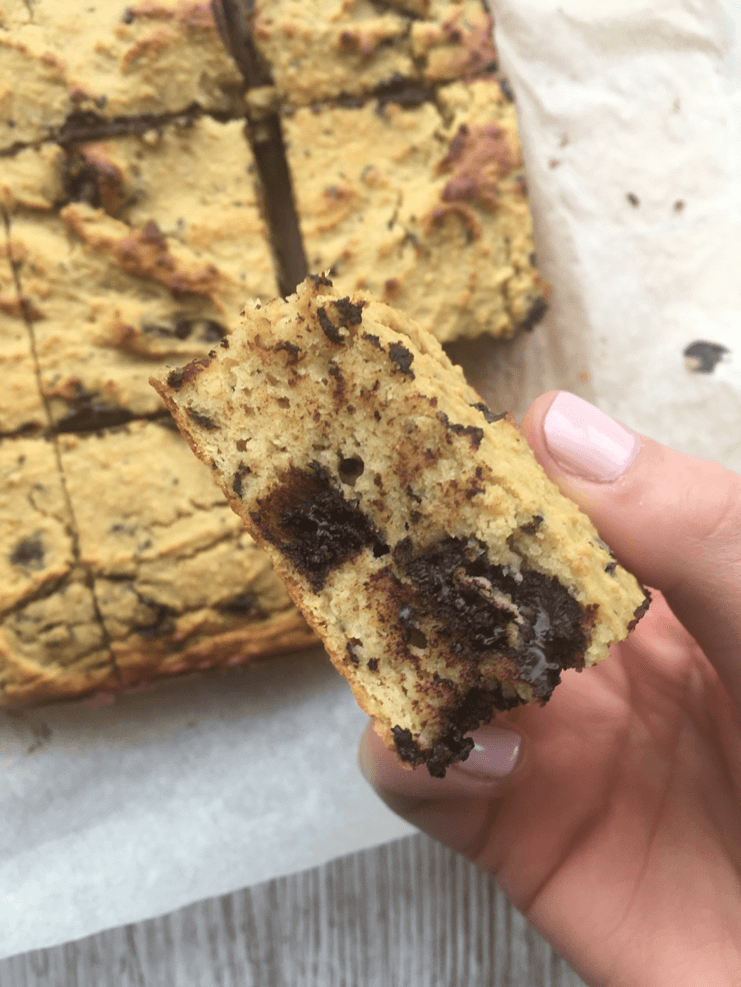 15 min 
Easy 
Serves 2
Ingredients
1 can (400g) Chickpeas
3 Eggs
70g Ground Almonds
1 tsp Baking powder
2 Scoops

 

SFN Vanilla Protein
2 Tbsp Milk
2 tsp Honey
4 tsp Natvia/Stevia or 4tbsp Natural sweetener
100g Dark Chocolate 
Method
Preheat the oven to 180 degrees.
Blend the chickpeas in a food processor with the eggs until smooth.
Tip the chickpea mix into a bowl and add the remaining ingredients - apart from the dark chocolate and mix together.
Chop the dark chocolate into chunks and add into the mix - stirring together.
Pour the mix into a greaseproof lined brownie tray and bake in the oven for 15-20 mins until golden.

Enjoy!

Looking for some of our other favourite protein bakes? Check out our Never Whey Too Nutty Protein recipe. 

If you have made this be sure to tag us on Instagram!
WHAT OUR PRO TEAM SAYS:
"Breakfast, lunch, dinner or protein snack, these little bars are perfect anytime come rain or shine. In fact, as I write this I am digging into a couple of slices for breakfast, on a bed of creamy greek yoghurt, banana, warm melty berries all topped off with a drizzle of almond butter! Heavenly, right? Just follow this protein recipe below to make some for breakfast tomorrow!"