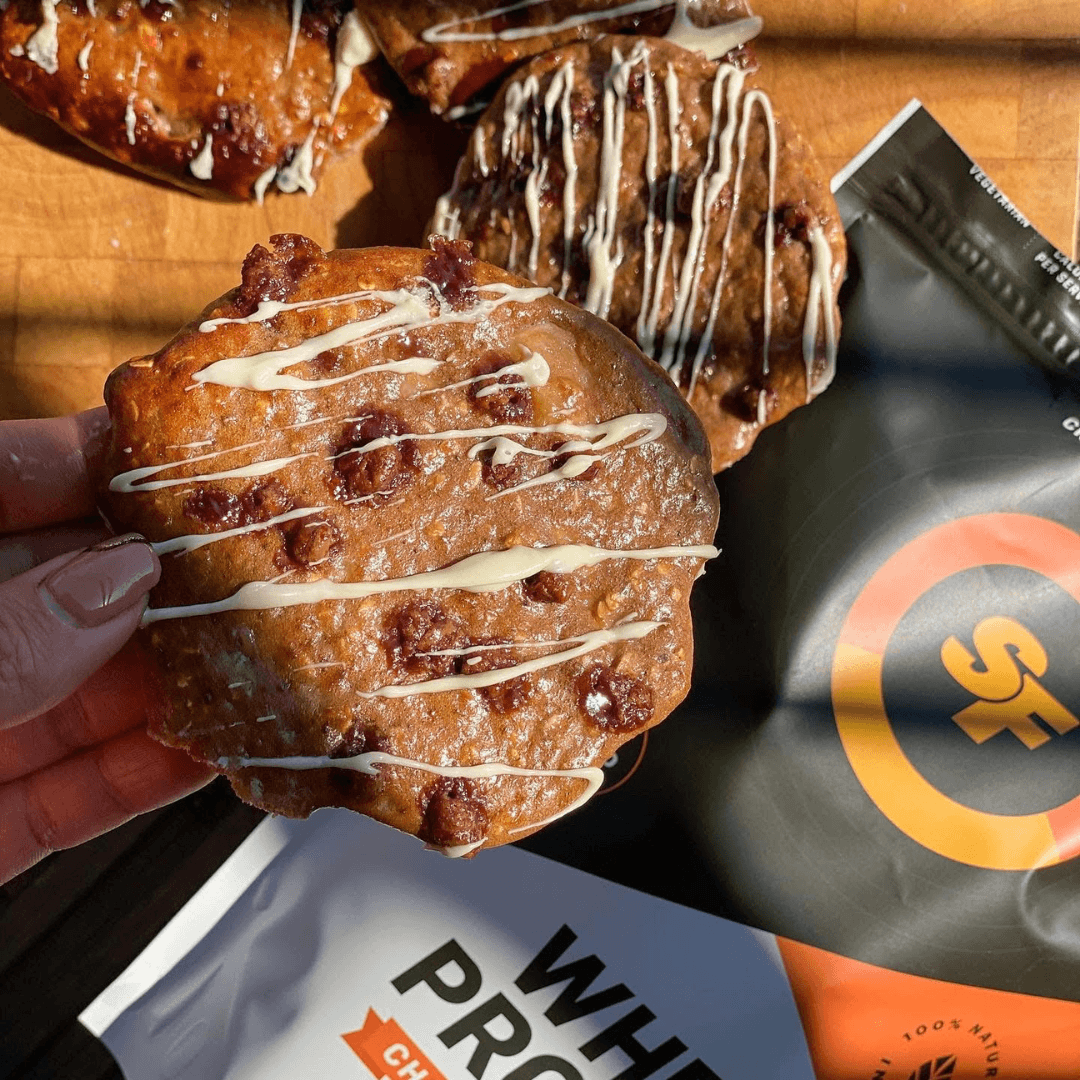 20-25 mins | Easy | Makes 6
Preheat an oven to 170 degree and prepare a baking tray

Mix all of your ingredients together

Separate your mixture into 6 equal portions

Cook for 15 minutes in the oven. Leave to cool and drizzle melted white chocolate on top!
Give some more of our recipes a try!
BAKED BY OUR CORE TEAM MEMBER JASMINE DAWN
"The perfect afternoon treat for less than 100 calories!"
Our Products are 100% natural and manufactured in the UK. You can rest assured there is no nonsense or nasties in any of our products, especially in this recipe"