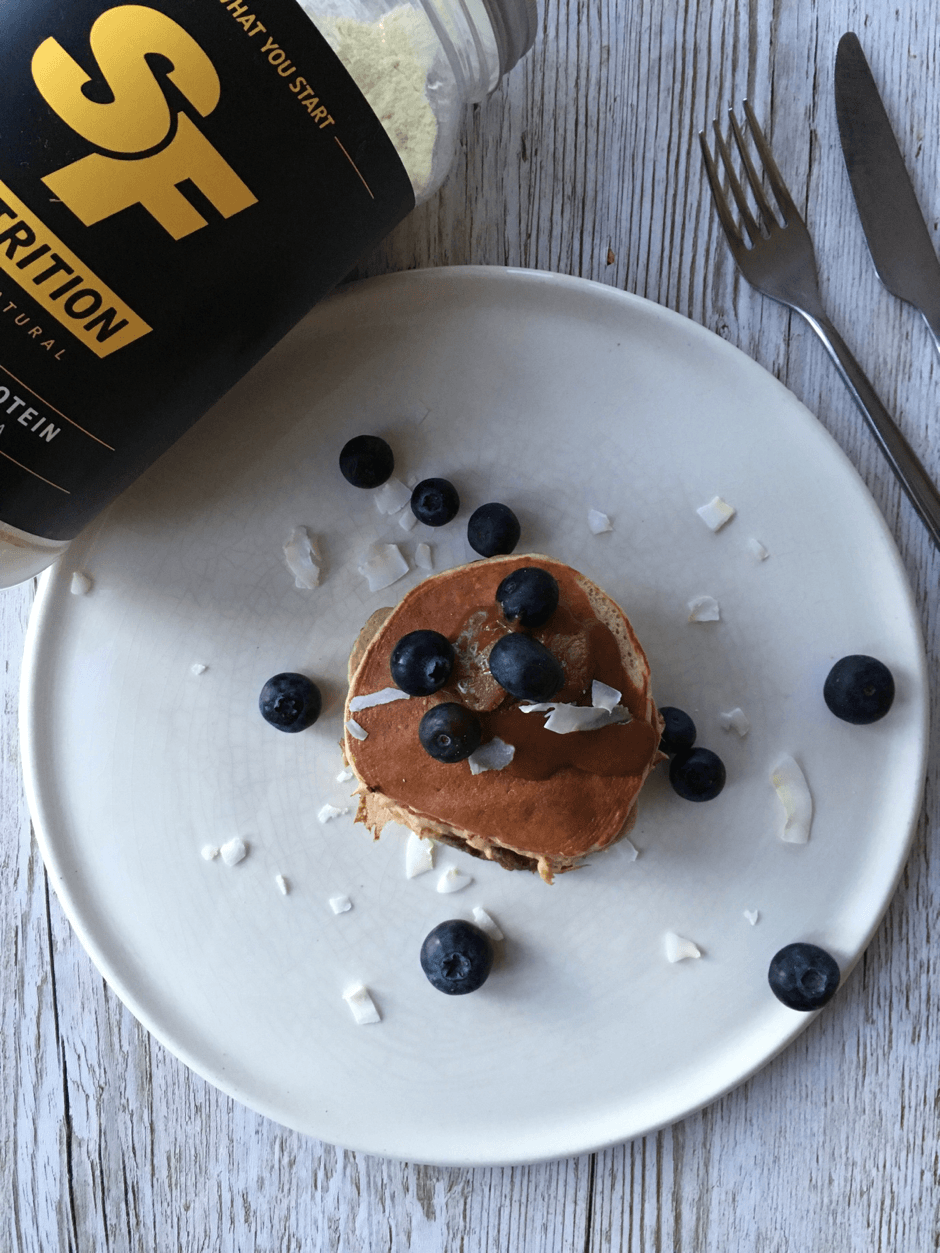 20 min 
Easy 
Serves 1
Method
Start by placing all of the ingredients, including the protein powder, apart from your chocolate spread, into a blender.
Blend together until a smooth and slightly thick batter has formed. If your batter is too thick add a splash more milk and if its too thin add a few more oats.
Heat a non- stick pan over a medium heat before pouring in small dollops of pancake batter.
Once the batter starts to form air bubbles in the pan on one side, add a half a tsp of chocolate spread into the middle of the pancake. Add a little more raw batter to cover the chocolate before carefully flipping over and cooking on the other side.
Repeat this with the remaining pancake mix.
Once all your pancakes are cooked, top with your favourite fruit and drizzle with maple syrup if you like before tucking in!
If you enjoyed making this recipe, give our 'Chunky Yet Funky' protein recipe a try!
WHAT OUR PRO TEAM SAYS:
"As you have probably guessed by the title of this protein recipe, these pancakes have a oozy and melty chocolate centre which make them even more delightful. For the centre of these, Fran (Our foodie) used a little scoop of chocolate hazelnut spread, but it would work just as well with Nutella or a square of dark chocolate.
Tip: if you are going to use a spread, place the jar in the fridge a few hours before (or overnight) so that it sets and is easier to scoop out onto the pancake."