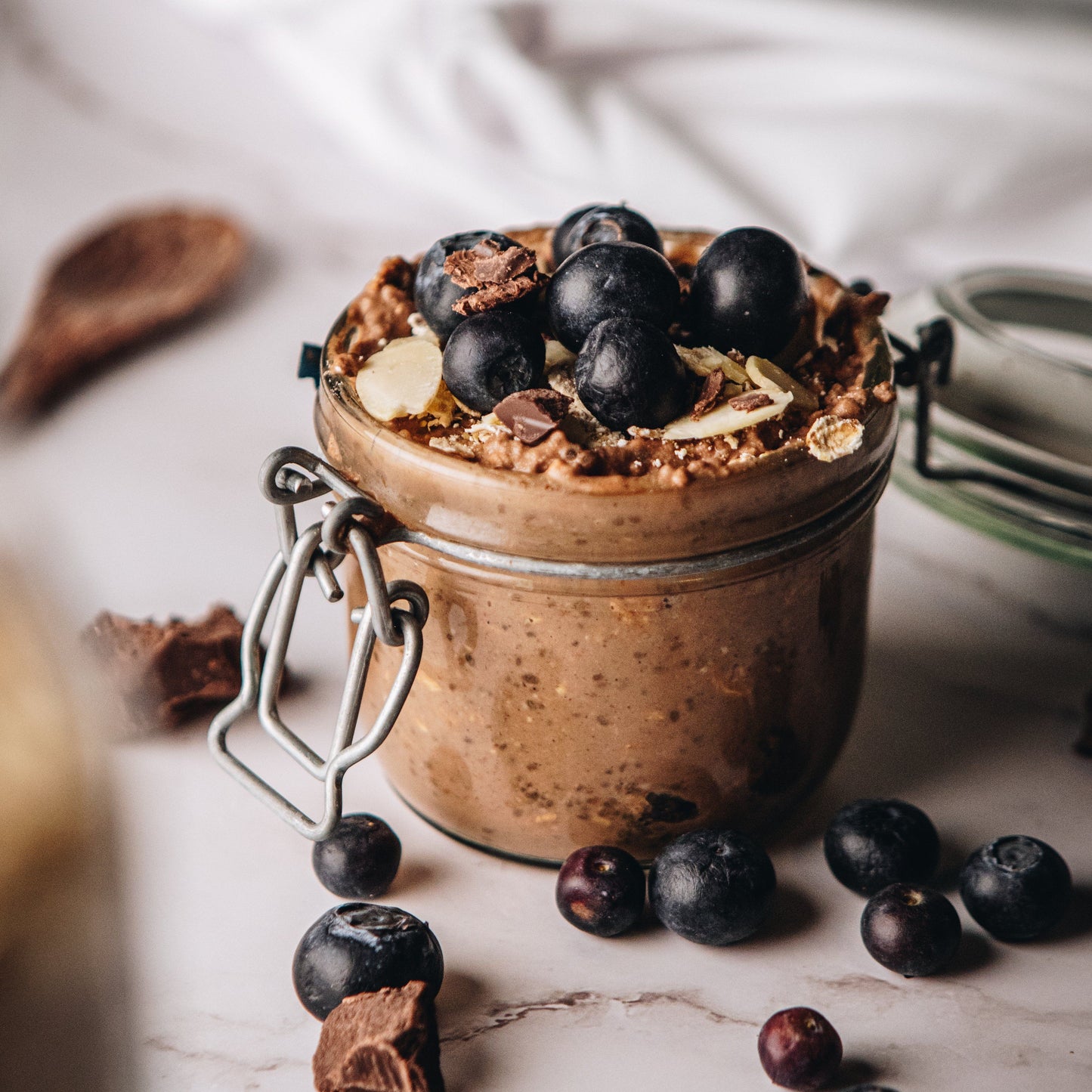 10-15 mins | Easy | Serves 1
Blend the protein, almond milk, hazelnuts/cashews/almonds, supergreens & cinnamon in a blender until smooth.

Pour into a glass pot/bowl & stir in the chia seeds & oats until mixed.

Refrigerate overnight, give a quick stir before eating & top with dark chocolate and blueberries. Enjoy!
WHAT OUR PRO TEAM SAYS:
"The perfect way to kickstart your day, fuel yourself with a tasty mixture of chocolate, nuts and fruit! "
Our Products are 100% natural and manufactured in the UK. You can rest assured there is no nonsense or nasties in any of our products, especially in this delicious hot chocolate!"