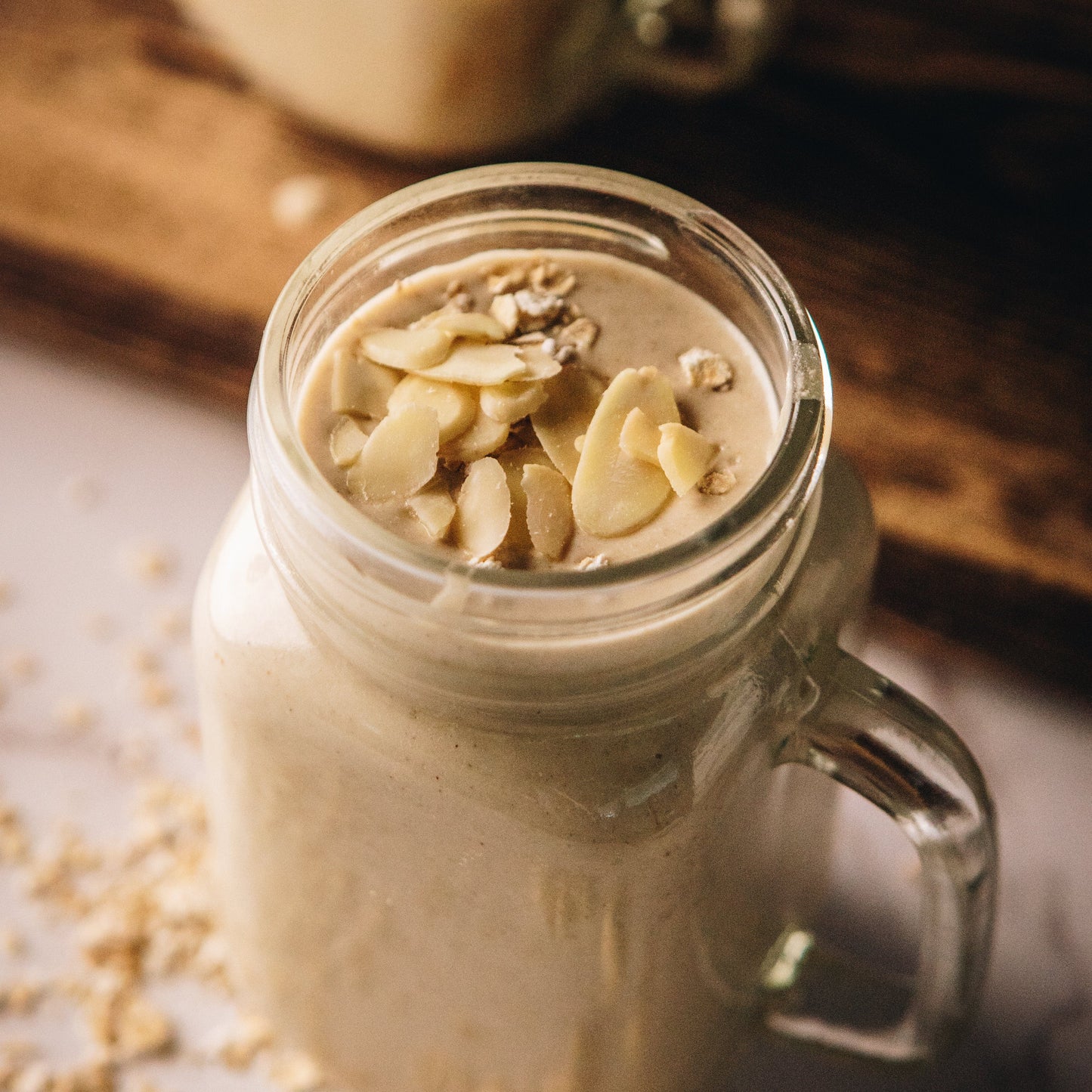 Ingredients
1-2 Scoops SFN Madagascan Vanilla Protein
2-4 Large Chunks Of Vegan/White Chocolate
2.5 Cups Of Coconut Milk
6 Tbsn Oats
1 Ripe Banana
Handful Of Cashews
2 Tbsn Toasted Coconut
Optional - Top with Almonds/Coconut/Cashews
Add the white chocolate to a jug, and pour in 2 cups of the coconut milk. Microwave until the mixture is hot and the chocolate has melted (you can do this in a pan if you prefer).

Place the oats, banana, cashew nuts, coconut, and pour in the 1/2 cup of coconut milk and blend for 1 minute, until smooth. (Don't add anything hot to the mixture yet). 

Divide the blended mixture into cups, then add in the hot mixture of chocolate and milk. Top with your choice of treats! Enjoy!
WHAT OUR PRO TEAM SAYS:
"If you love white chocolate, then this winter warmer is perfect for you, whip it up after being out in the cold or if your sweet tooth is calling this will easily satisfy your craving!"
Our Products are 100% natural and manufactured in the UK. You can rest assured there is no nonsense or nasties in any of our products, especially in this delicious hot chocolate!"