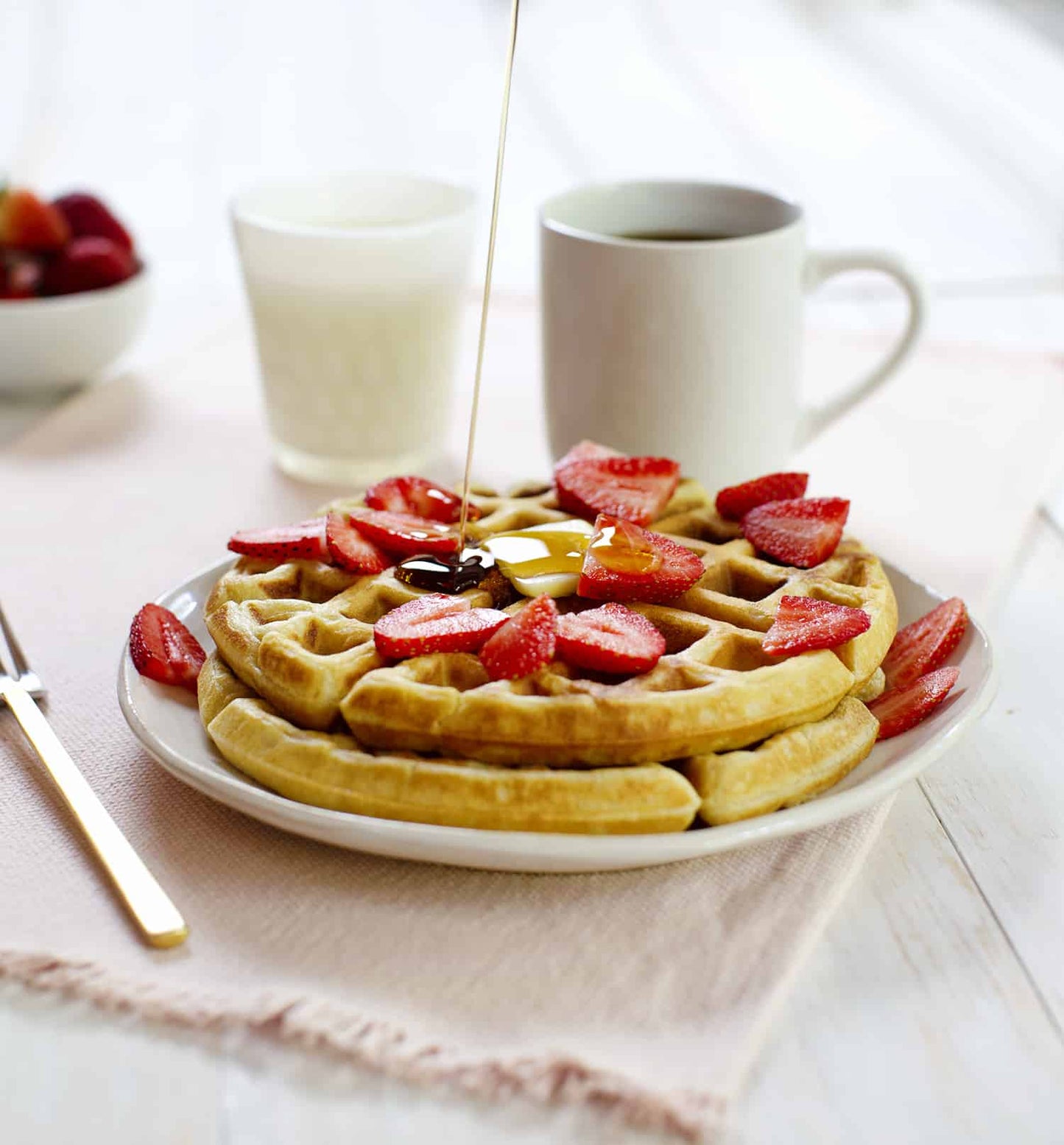 Ingredients
1️⃣ 1 scoop of our 
SF Vegan Salted Carmel Protein
 (or any other SFN vegan or whey protein)
2️⃣ 1 egg - if you want to make a vegan protein waffle, then make some flax eggs (blend flax seeds with water)
3️⃣ 1 teaspoon of baking powder
4️⃣ 3 tablespoons of water
5️⃣ a pinch of salt
Method
Pull out that waffle maker and get it pre-heating and spray it with cooking spray

Then all you need to do is mix or blend together

Cook all that in your waffle maker and top it up with anything you want. This serves one so if you want to make more just double or triple the ingredients
P.S. this works on a pan if you prefer thick protein pancakes or don't have a waffle maker 

Happy protein waffle making (and eating). Don't forget to tag us @sfnutrition. If you enjoyed this recipe, why not try our dark chocolate peanut butter cups!
WHAT OUR PRO TEAM SAYS:
"Bad weather, bad day. Whatever it may be, protein waffles will sort it out, we promise. This is literally the easiest protein waffle recipe you will ever make. Try this… "