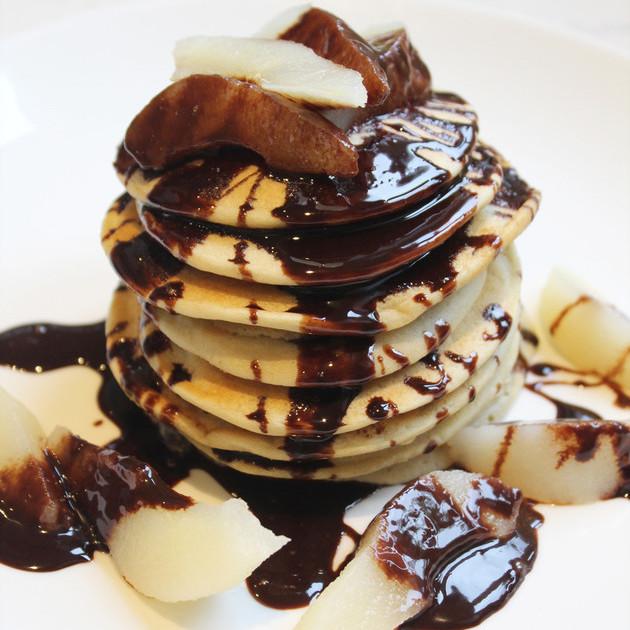 15 min 
Easy 
Serves 1
Method
Blend the oats (dry) then add the rest of the ingredients and make little pancakes, top with slices pear I used tinned pear and chocolate sauce (i use sweet freedom chocolate sauce as it is made with no sugar or sweetener- just fruit and cocoa!).

You can top these delicious pancakes with any toppings but this one was to die for! 

Enjoy! 

Kasia x

BSc Sport and Exercise Science

Women's Fitness Specialist and Personal Trainer 

If you enjoyed this as much as us, give our perfect protein waffles a try - they can also turn into fluffy, protein pancakes!
WHAT OUR PRO TEAM SAYS:
"This is the perfect weekend protein pancake stack, if you are doing some meal prep and wanting a breakfast that is filling, high in protein and easy to stack in a Tupperware ready to reheat throughout the week, this is a great option. 
If you are batch making them for later in the week then make the pancakes and add the toppings when you are reheating them."