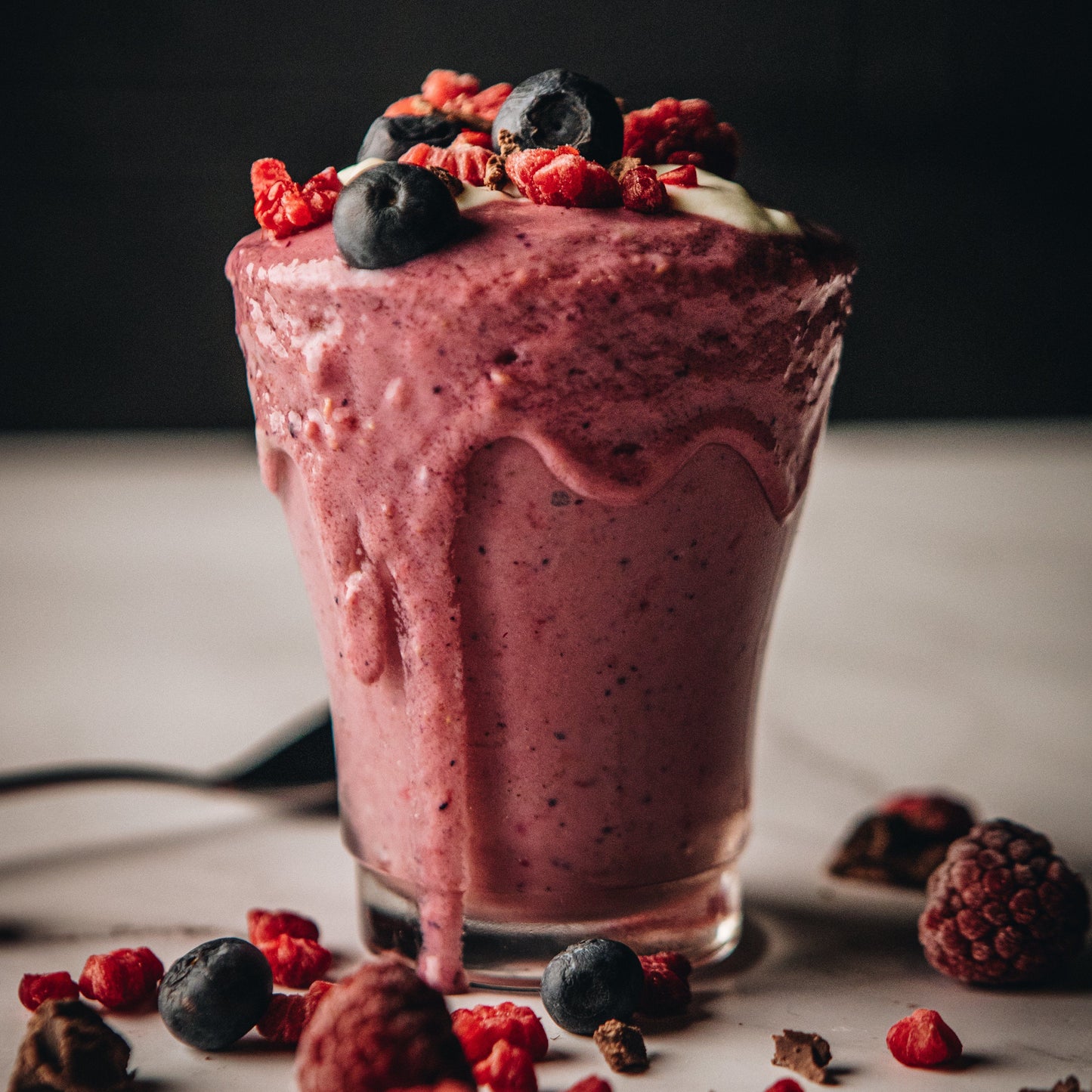 10-15 mins | Easy | Serves 2-3
Ingredients
1-2 Scoops SFN Strawberry Vegan Protein
150g Frozen Strawberries
150g Frozen Raspberries
150g Frozen Blueberries
Splash of Almond Milk
25g Of Coconut Yoghurt
Optional - Top With Blueberries/Raspberries/Choc 
Add all the Berries, Milk, Protein & Yoghurt Into The Blender & Blitz Until Smooth

Serve With The Yoghurt and Extra Berries

Enjoy!
WHAT OUR PRO TEAM SAYS:
"The perfect alternative to ice cream for those looking to maintain a healthy balanced diet! "
Our Products are 100% natural and manufactured in the UK. You can rest assured there is no nonsense or nasties in any of our products, especially in this delicious hot chocolate!"